Date: April 6, 2022
Time: 4 p.m. BST/11 a.m. EDT/8:30 p.m. IST
Topic: How SOCs Can Evolve in an Era of Advanced Cyberattacks
Watch Now
Abstract:
Cyberattacks today are more sophisticated and difficult to identify than ever. To respond to these cyber risks, today's security operations centers (SOCs) need expertise in a variety of areas, including log monitoring and analysis, vulnerability management, incident response, and threat hunting. The recent Apache Log4j vulnerability illustrates the growing necessity for SOCs to swiftly detect, monitor, and respond to cyberthreats, as well as the key role that SOCs play in threat mitigation.
In light of recent surges in the volume of cyberattacks, it is clear that existing SOCs must evolve to respond to new and emerging threats in cyberspace. The widespread adoption of cloud and digital transformation initiatives has further augmented the need for SOC analysts and other SOC professionals to enhance their skills. This webinar will discuss the measures that today's cybersecurity professionals need to implement to mitigate the risks associated with advanced cyberattacks.
Key takeaways:
The modifications needed to turn SOCs into powerful defense centers
How to define roles in new and sophisticated SOCs
The future of SOCs
Speaker: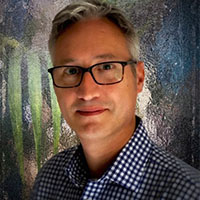 Graham Thomson, Chief Information Security Officer at Irwin Mitchell
Bio: Graham Thomson is the Chief Information Security Officer (CISO) and Head of Data and Analytics at Irwin Mitchell, one of the largest law firms in the U.K. He began his career 25 years ago as a military intelligence operator and has since held a variety of information security leadership positions, including serving as CISO for Think Money Group and The Hut Group. Graham has extensive experience in numerous industries, including financial services, online retail, manufacturing, and law. He coaches and builds high-performing teams and delivers strategic data and analytics capabilities for businesses.
*Examples, analysis, views and opinion shared by the speakers are personal and not endorsed by EC-Council or their respective employer(s)