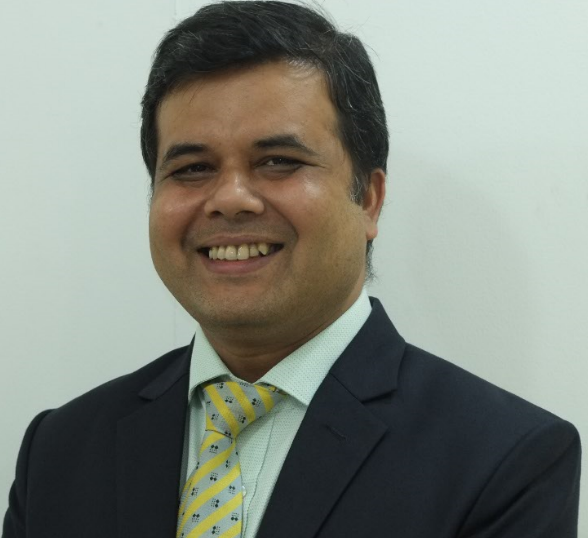 Speaker Mushfiqur Rahman,
Designation: Head of IT Security, at the Largest Bank of Bangladesh
Topic: How EC-Council University helped my career grow
Date of Webinar: 30th July, 2020
Time and Location: 3pm IST/ 5:30pm SGT/ 11:30am CAT
Watch Now
Speaker Bio:
Speaker Bio: Mushfiqur Rahman has 17 years of experience in IT Operations, Project Management, Core Banking Systems & ERP Implementation, Network, Systems and database Administration, Application Analysis, Information Security Management, Risk Assessment, Information Security Auditing and Cyber Security, and vulnerability assessment and penetration testing, while practicing red teaming for different customers.
He is the first professional, who has completed Licensed Penetration Tester (LPT) Master, Offensive Security Certified Professional (OSCP), Certified Lead Penetration Test Professional (CLPTP), and Certified Chief Information Security Officer (CCISO) in Bangladesh, and is also the winner of the "2014 Full Tuition Ethical Hacking Scholarship Competition" from EC-Council University, USA.
With over 17 years of experience in conducting training programs in various professional information technology and Information security and IS Audit courses as well as work as Adjunct Faculty for different universities, he has conducted a good number of seminars, workshops on IT security, Assurance, Audit, Technologies, Governance, Management in different organizations, universities as a public speaker for the progression of the profession.
He also has hands-on experience in Information system audit and vulnerability assessment and penetration testing for Mission-critical IT Infrastructure as well as web applications and related network and database systems.
Topic Abstract:
There are currently over 80,000 cybersecurity jobs listed on LinkedIn alone, yet without the right background, it is almost impossible to advance.
In this webinar, we will talk about what you need to advance, how EC-Council University helped me get recognized in the industry, and what it is about the university that truly makes it unique!
Key takeaways:
Language barriers while pursuing your education.
Disciplines to maintain to succeed.
How to stay positive towards achieving your goal.
How a U.S. based degree is valued globally.
Message to upcoming cybersecurity aspirants
*Examples, analysis, views and opinion shared by the speakers are personal and not endorsed by EC-Council or their respective employer(s)