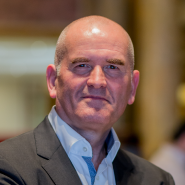 Speaker George Dobrea,
Designation: Founder and CEO of XEDUCO Institute
Topic: How DoS Attack Can affect business continuity
Date of Webinar: 26th Feb, 2020
Time and Location: 03:00pm IST | 01:30pm Dubai Time | 11:30am South Africa Time
Watch Now
Speaker Bio:
George is the Founder and CEO of XEDUCO Institute. He is a cybersecurity expert and a well-known technical instructor delivering consultancy and training programs for military, commercial or public organizations for more than 25 countries. Awarded by Microsoft year by year since 2005 as a Most Valuable Professional (MVP) for Cloud and Datacenter Security and by EC-Council as the 'Instructor of The Year' 2016,2017,2018 and 2019, he's a popular speaker at technical conferences including Microsoft Ignite, TechED and Hacker Halted USA.
Topic Abstract:
Attendee Takeaway:
Learn how a Network Defender can help prevent organizational attacks?
How an Ethical Hacker can conduct a DoS attack?
How the combination of both the skills teaches a professional to breach a network using a DoS attack while also learning how to defend it effectively, thereby anticipating better and out-think potential attackers?
*Examples, analysis, views and opinion shared by the speakers are personal and not endorsed by EC-Council or their respective employer(s)