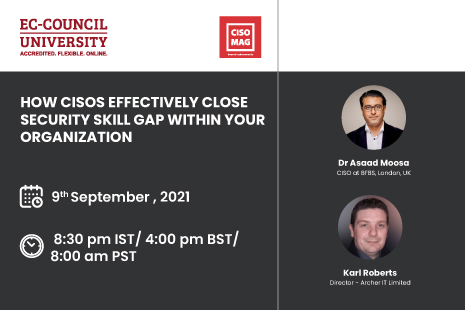 Date: 6th October, 2021
Time: 8:30 PM IST/ 4:00 PM BST/ 8:00 AM PST
Topic: How CISOs Effectively Close Security Gaps Within Your Organization
Watch Now
Abstract:
Cybersecurity skill shortage is a growing issue in the modern business landscape. Hiring and training competent professionals to counter cybersecurity threats is a significant challenge due to the lack of skilled professionals. Cyberattacks occur every 39 seconds, and their global cost has surpassed 5.2 trillion since 2019. Businesses can't afford to put off adding the right cybersecurity professionals to their team.
Today, businesses can leverage the power of CISOs to tackle this security skill shortage. These professionals hold the necessary expertise in training their teams to improve compliance and productivity. Join us for an exclusive webinar where experts will share their opinion on this issue and the measures needed to address it. Additionally, these experts will discuss how processes like automation and training for existing security professionals is helpful in the long run.
Key Takeaways:
How CISOs should look at the security skills gap
What steps a CISO should take to acquire, develop, and manage information security teams
What role automation would play in addressing the issue
Speakers: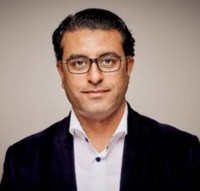 Dr Asaad Moosa, CISO at BFBS, London, UK
Bio: Asaad Moosa is the Chief Information Security Officer (CISO) at BFBS (British Forces Broadcasting Service). He is also the Chairman of the Cyber Security Committee at the UK Digital TV Group (DTG). He holds a PhD in Cyber Security from the University of Reading, UK and has worked as a lecturer of Computer Science and supervised over 20 Masters students in Cyber Security at Reading University. Asaad has over 10 international certifications in cyber security including the EC-Council Certified CISO. He is also a global advisory board member for EC-Council Incident Handling.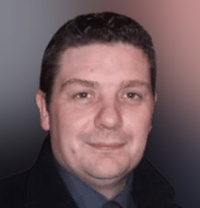 Karl Roberts, Director – Archer IT Limited
Bio: Karl Roberts is the Director of Archer IT limited, a small independent Information Security and Service Management consulting agency with over 20 years of IT experience. Karl has had the pleasure of working with some major companies in both private and public sectors including NHS Supply Shain and DHL. Karl is a certified ISO 27001:2013 Lead Implementor and Lead Auditor, as well as other IT Service Management qualifications.
*Examples, analysis, views and opinion shared by the speakers are personal and not endorsed by EC-Council or their respective employer(s)