Date: March 9, 2023
Time: 7:30 PM IST / 3:00 PM CET / 2:00 PM GMT / 6:00 PM GST
Topic: Future Skills: Sustaining Women in Cybersecurity
Watch Now
Abstract: The technology industry has witnessed massive changes in recent months. Emerging technologies and platforms like Metaverse and ChatGPT are changing the industry landscape—so too is the recent wave of tech layoffs. Several studies indicate that women are disproportionately affected by the latest wave of tech layoffs, even though the percentage of women working in the field has increased in recent years. Nevertheless, lowering the risks of cyber breaches and sustaining the information security workforce remains important.
The most pressing question is, "How can companies hire and retain employees?" Do they need to reskill their current personnel, or do they need to hire new workers with the capabilities that businesses need?
In this panel discussion, distinguished women cybersecurity leaders from a range of sectors will share essential tips on staying up to date with developing technology and upgrading your skills. Hear women in the cybersecurity industry discuss the threats and problems they face today.
Key takeaways:
how the slowing economy will impact the state of security in businesses
whether emerging technologies are capable of insulating this impact by increasing the need for security
the impact of AI-based technologies on security roles and capabilities.
the need to upskill professionals is in demand with evolving tech landscape.
how these changes will impact women in cybersecurity
Moderator/Panelist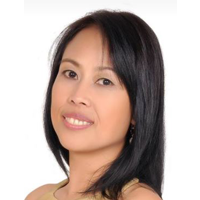 Irene Corpuz
Manager, Strategic Projects in a UAE Federal Government Entity
Information Security Auditor
Board Member, EC Council IMEA
Board Member and Co-Founder, Women in Cyber Security Middle East (WiCSME)
Irene Corpuz has over 30 years of combined experience in IT (IT Operations, Information Security, Governance, Risk & Compliance), Project Management, Strategic Planning, Quality, Excellence models, and ISO Auditing.
Irene is also a co-founder of the Women in Cyber Security Middle East (WiCSME) and is engaged in activities that support women and girls in their professional growth. She has received several accolades, which include the Middle East Top 30 CISOs, Middle East Security Awards – Woman Executive, Most Innovative Security Project (London), and Stevie Awards Women in Security Awards (New York). Irene is considered a top influencer in the Filipino community in the UAE.
She's a regular speaker, a panel discussion participant, as well as a moderator at conferences.
She also currently volunteers at PMI-UAE Chapter Events as moderator for its regular weekly webinars and regular volunteering activities at the PMI Head office.
She holds a Master of Science in IT and several industry certifications, including:
CISA (Certified Information Security Auditor)
C|EH (Certified Ethical Hacker)
PMP (Project Management Professional
PMI-ACP
ISO 27001 Lead Auditor & implementer, ITIL
Panelists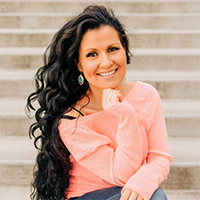 Eva Benn, Senior Security PM Manager at Microsoft
Bio: Eva is a Senior Security PM Manager at Microsoft, currently leading the Offensive Security PM team that secures Microsoft's largest and most important products and services across Edge devices, Windows OS and Devices, Xbox, Microsoft Game Studios, and more.
Eva has a background in various cybersecurity domains and Big 4 consulting. Over the years, she has earned multiple well-recognized industry certifications, including CISSP, CEH, CCSP, Security+, GSEC, and GSTRT. Aside from her lifelong obsession with cybersecurity, Eva is passionate about storytelling and distilling complex, ambiguous security problems into easy-to-understand concepts. As a proven thought leader, Eva has been an invited speaker at multiple security industry conferences and events.
Eva gives back to the security community by serving on the ISACA Puget Sound Chapter Board of Directors, The EC Council Certified Ethical Hacker (C|EH) Advisory Board, and the GIAC Advisory Board. She is also a co-founder of Women in Tech Global, an inclusive global community that helps promote gender equality as well as diversity and inclusion in tech.
In addition to being a devoted cybersecurity professional, Eva is also a passionate mountaineer. She loves climbing peaks in the Swiss Alps in the summer, and you'll frequently find her summitting some of Washington State's highest mountain peaks and volcanoes, including Mount Rainier, Mount Adams, Mount Baker, and more.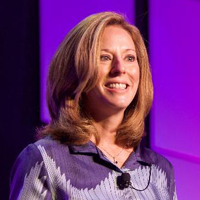 Michele Myauo, Managing Director & Senior Security Executive, North America Public Services Security Lead
Bio: Michele Myauo, Ph.D., is a cybersecurity and IT executive, author, speaker, and professor. She has over 21 years of experience leading cybersecurity, IT systems engineering, and services sales as well as business execution globally across academia, industry, and government–including the U.S. intelligence community and the U.S. Departments of Commerce, Defense, Energy, Homeland Security, and the State Department. At Accenture, Michele is a Managing Director and Sr. Security Executive leading the North America Public Services Security Industry focused on empowering state and local governments, educational institutions, and non-profits in rapidly adopting secure and resilient cybersecurity solutions to innovate and achieve more sustainably. Michele serves on the Global Advisory Board of Certified Ethical Hackers (C|EH) and the National CyberWatch Center National Visiting Committee.
Michele holds a doctorate in systems engineering from George Washington University, an M.S. in industrial and organizational psychology from the University of Baltimore, and a B.S. in psychology from Bethany College. Prior to Accenture, Michele held leadership positions in cybersecurity and IT at Microsoft and IBM. Michele was also a professor at George Washington University.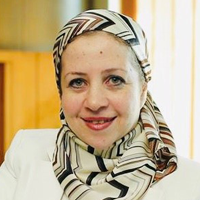 Abeer Khedr, Head of Cybersecurity at the National Bank of Egypt (NBE)
Bio: Abeer Khedr is the Head of Cybersecurity at the National Bank of Egypt (NBE) with more than 25 years of experience in technology and information security. She is also the first Chair of the Cybersecurity Committee of the Federation of Egyptian Banks, established in July 2021. Abeer is an experienced Chief Information Security Officer who has led the bank's cybersecurity program and championed several local and regional community initiatives. Abeer has also designed, in cooperation with Egypt's Information Technology Institute, a curriculum for the NBE cyber academy, which aims to provide Egypt's financial sector with cybersecurity qualified caliber in different cyber-related specializations. Before joining NBE, Abeer has been leading the security consulting and IT audit service lines at Deloitte Egypt, serving different industries. Abeer has been recently awarded among the Top 50 Influential Women in Egypt for community work related to the cybersecurity industry and named to Egypt's 30 successful women list in the 2020 Egyptian Women Forum. She has also been named a leader in the cybersecurity category for the 2022 Middle East in CIO Middle East awards. Additionally, Abeer was recognized among leading information security government leaders and executives in the ME by the CISO council in Dubai in 2018 and as a Woman Security Leader in 2016 and 2018. Abeer was also selected as "CISO of the year" in 2016, 2018, 2019, 2021, and 2022 by multiple reputable national and international organizations. Abeer was selected among the panel of judges for IFSEC 2019, which selects global cybersecurity influencers, and in 2021 as a permanent member of the judging committee that selects IFSEC global cybersecurity influencer of the year. A true believer in the value diversity and inclusion brings to cybersecurity teams, Abeer co-founded the Women in Cyber Security Middle East Group in 2018 to support women from different countries of the Middle East to pursue and thrive in the field of Cyber Security. The group has now reached more than 2,100 members from North Africa, the Levant, and the Gulf regions. The group has defined activity streams, including inspirational celebrity talks, technical knowledge sharing, and mentoring. Abeer has also supported the organization of the first Capture the Flag competition for women in the MENA region in Cairo in 2018, which witnessed the participation of almost 50 women.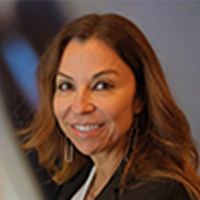 Marlene Veum, Independent Cybersecurity Executive Leader and Advisor, Enterprise and Emerging Web3 and Decentralized Technologies
Bio: Marlene is a highly experienced cybersecurity leader with a successful career spanning over two decades. She has been instrumental in secure product development, enterprise and cloud operations, architecture, engineering, governance, risk and compliance, 24×7 Security Operations Center (SoC), incident response, insider threat, and internal audits of various international companies and industries. Marlene also proudly served in the United States Air Force Reserves, where she retired from a space and cyber intelligence missions career focused on defending critical national assets.
As a cybersecurity expert, Marlene is helping organizations and industry influencers navigate digital transformation for trusted services in the Enterprise, Cloud, and emerging technologies.
Marlene is a Certified Information Systems Security Professional (CISSP), Certified Cryptocurrency Security Standard Auditor (CCSSA), and is pursuing an MSc in Blockchain and Digital Currency.
*Examples, analysis, views and opinion shared by the speakers are personal and not endorsed by EC-Council or their respective employer(s)