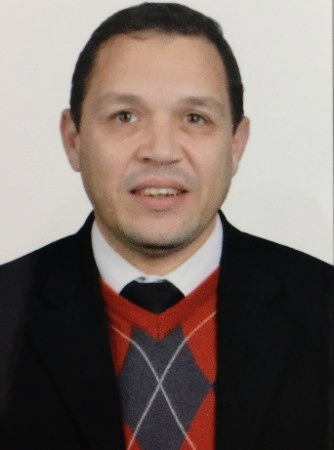 Speaker: Mahmoud Aboelhassan,
Designation: Head of Digital Transformation Consultancy and Training , Teqnyat
Topic: Digital Transformation: Between the Journey and Destination
Date of Webinar: 20th january, 2021
Time and Location: 2:00 pm EET/ 7:00 am EST/ 12:00 pm GMT/ 5:30 PM IST
Watch Now
Speaker Bio:
Mahmoud Aboelhassan is an expert in the IT field with 20+ years of experience focusing on digital transformation, information security, IT projects, and operations management. He has held several positions over the course of his career, including Applications and E-commerce Manager, Data Center Operations Senior Manager, Head of PMO in Raya, and Senior Manager (Digital Transformation) in E-Finance. Mahmoud was one of the main players in the successful transformation of rayashop.com, and was actively involved in launching Raya Nigeria and Raya Algeria. Mahmoud holds a B.Sc. from Cairo University, an M.Sc. from Middlesex UK in Computer Science, and a Data Center Expert certification from Capitoline, in addition to completing the Advancement Management Program from RITTI.
Topic Abstract:
Digital transformation is not an option after COVID-19, and organizations are currently pushing towards using digital solutions to survive the current difficult economic state and minimize the risk of being kicked out of the market. However, business leaders think that digital transformation is a project with a start and end date. They are struggling in the transformation and don't know how to alter their traditional operating models. There are many questions they need to answer before they invest money and efforts, such as from where to start, what is needed to start, how to guarantee the success, and who should be engaged in these initiatives.
During this webinar, we'll answer these questions and find out if digital transformation is a journey or a destination.
Key takeaways:
After completing this webinar, the participant will:
Be able to determine the economic impact of COVID-19 on organizations and how it pushed them to be more dependent on digital solutions.
Know how organizations can start their digital transformation initiatives and plan for its success.
Be able to assess the security impact on organizations.
Identify what the enterprise architecture is and how it is important for organizations in the digital age.
Identify how to achieve business goals using enterprise architecture.
Determine the value of cybersecurity architecture for organizations.
Know how to boost the digital immunity of their organization.
*Examples, analysis, views and opinion shared by the speakers are personal and not endorsed by EC-Council or their respective employer(s)