Date: 25th Nov, 2021
Time: 4.00 PM EEST/ 6 AM PST/7:30PM IST
Topic: DevSecOps Best Practices You Need to Know to Secure Your Applications
Watch Now
Abstract:
Penetration testing plays a critical role in identifying application and software vulnerabilities to remediate the flaws. For faster business operations, applications are now being developed in shorter agile cycles. However, application security is often overlooked in a high-speed development process. Security must be first in line in DevSecOps with frequent pen tests. In practice, agile development combined with high-speed development makes it challenging for security professionals to conduct pen tests in shorter sprints. And this can lead to high cyber risks for applications. This webinar highlights these challenges and provides a balanced solution. Especially, presenting how penetration testing processes and systems are evolving to overcome the lag in application vulnerability detection to streamline the development process to effectively patch the flaws and secure applications.
Key takeaways:
Key Pen testing challenges to maintain Application Security in short agile sprints
Lagging or even unimplemented remediation
DevSecOps best practices to follow
On-demand Penetration testing models
Speaker: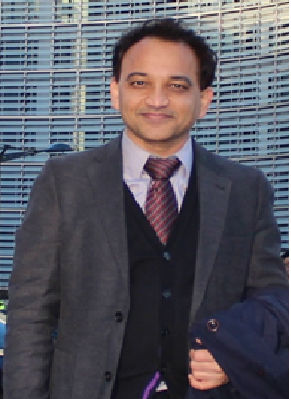 Paresh Rathod(PhD), Technocrat, Innovator, Educator (Laurea-Finland), Co-chair of the European Cybersecurity Organization WG5(Brussels), Expert-Rapporteurs at European Cybersecurity Agency(EU) and Vice-president (IITEDA-UK)
Bio: Paresh Rathod, Ph.D. is a seasoned technocrat, innovator, and educator. Currently, he is serving as chairperson of the European Cybersecurity Organization Group (Brussels), European Cybersecurity Agency Expert-Rapporteur (Athens), Technology Educator-Innovation lead at Laurea (Finland), and international coordinator-Vice President at IITEDA (UK). His core cybersecurity and technical expertise lie in handling multimillion and multinational European Innovation projects.
Paresh Rathod has served in various capacities with project partners from Finland, the European Union, UN, UNESCO, NATO Cyber Defense, International Court of Justice (ICJ), NSA, and LEA (law enforcement authorities). He has also served as a senior professional, advisory board member, and chairperson. Apart from this, he also serves in the Global Advisory Board at EC-Council. Furthermore, he has been part of specialized interest groups including IEEE, ACM, ISACA, ASIS, ECSO, FISA, IITEDA-UK and many other international organizations. Paresh's scientific innovation and scholarly work has been presented at multiple seminars, workshops, international conferences, journals, and forums, and has been recognized by relevant authorities. It's noteworthy to mention that his development work and projects contribute towards the goals of cyber-secure societies.
*Examples, analysis, views and opinion shared by the speakers are personal and not endorsed by EC-Council or their respective employer(s)