Date: 24th February 2023
Time: 8.00 am PST / 11 am EST/ 9.30 pm IST
Topic: Cybersecurity Compliance Trends in 2022/2023
Watch Now
Abstract: With a surge in cyberattacks in recent years, especially those related to data breaches and ransomware, government bodies are scrutinizing and implementing compliance and regulatory actions for organizations to protect business and consumer data and data integrity. Implementing cybersecurity compliance has become a challenge for organizations considering the escalating cyberattacks.
While existing compliance laws, such as GDPR and cybersecurity breach reporting, have implications across the US and Europe, incident disclosure laws were upheld in the US. Enterprises and governments are also taking measures to strengthen supply chain security. Following the recent increase in supply-chain attacks, the focus on compliance for the security of the supply chain has increased in the form of executive orders and legislation.
While various regulatory acts and frameworks were introduced and re-accentuated, aligning them with ongoing security practices and implementation is only possible over time.
The current webinar aims to discuss current and upcoming trends in cybersecurity compliance and regulations.
Key takeaways:
Current cybersecurity regulations across US and Europe impacting businesses
Understanding GDPR compliance, mandatory disclosure of cyberattacks by the SEC, and consumer software security standards
Upcoming drafts for NIS2 in the EU and its impact on cybersecurity practices
Understanding the increase in regulatory demand and its relation with the developing technologies
Speaker: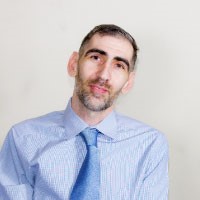 Arthur Salmon, Professor and Cybersecurity Program Director, College of Southern Nevada
Bio: Arthur Salmon holds a doctorate in cybersecurity and information assurance, a master's degree in network and communications management with a focus on cybersecurity in policy and procedural development, and a bachelor's degree in technical management in business information systems. Arthur has worked in the technology field for 20 years and, for the last 12 years, has taught courses on general security, networking, ethical hacking, and compliance, among other topics. Although Arthur spends most of his time developing learning materials, including various articles and a textbook on cybersecurity, he enjoys photography and outdoor activities in his free time.
*Examples, analysis, views and opinion shared by the speakers are personal and not endorsed by EC-Council or their respective employer(s)