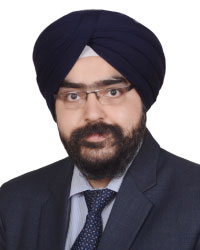 Speaker Maninder Pal Singh,
Designation: Executive Director at EC-Council Global Services (EGS)
Topic: Stay calm and secure your teams from COVID-19 phishing scams
Date of Webinar: 9th Apr, 2020
Time and Location: 12:00 pm SGT/ 9:30 am IST/ 8:00 am Dubai Time
Watch Now
Speaker Bio:
Maninder Pal Singh is the Executive Director with EC-Council Global Services (EGS). He is a Cyber Risk professional with more than 15 years of experience in domains like Cybersecurity, Information Security Risk Management, Security Operations, Vulnerability Management, Information Security Incident Management, and Vendor Risk Management.
Before joining EGS, Maninder worked with companies like GE, Barclays, KPMG, and Deloitte, and has served as CISO of companies in India. During his past jobs, he has experienced managing cybersecurity projects/programs for companies across sectors including Banking, Telecom, Information Technology, and Information Technology Enabled Services (BPO / KPO).
Topic Abstract:
Amid the outbreak of COVID-19, many businesses have been forced to move their workforce to work from home. However, not many organizations are equipped to deal with the risks of remote working. In addition to that, there are plenty of cybercriminals looking to take advantage of the situation.
As per reports, there has been a 400 percent rise in phishing campaigns in the last month. Attackers are preying on people's emotions and taking advantage of the widespread discussion of COVID-19 in emails and across the web.
In this webinar, we will discuss the different types of COVID-19 related phishing scams that have risen over the past month, and the steps that should be taken to ensure that your employees don't fall prey to them.