Date: 21st October, 2021
Time: 10:30 AM BST / 3:00 PM IST
Topic: Cloud Security Best Practices to Protect Data in the Cloud

Watch Now
Abstract:
Abstract: In the wake of the pandemic, businesses are migrating to digital platforms. Specifically, businesses are switching to the cloud because of the scalability, agility, and cost optimization benefits it offers. "Gartner predicts that public cloud spending will exceed 45% of all enterprise IT spending by 2026, up from less than 17% in 2021." While there is a huge market demand, enterprises are still concerned about cloud cybersecurity and privacy issues owing to the rise in data breaches. Data loss, internal threats, hacked interfaces, and data breaches remain top security concerns for enterprises using the cloud.
In the discussion, panel members will discuss various trends of cloud adoption, security and privacy concerns, and some of the best practices to address them.
Key Takeaways:
What is cloud computing and its benefits?
Define cloud deployment models.
What are the current trends of digitization and cloud adoption?
Why is such a trend developing?
What are the barriers to cloud adoption?
What are the best practices of cloud security to accelerate business when migrating to cloud?
Speakers: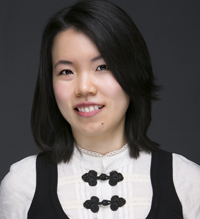 Dr. Wendy Ng, Cloud Security Architect Lead, OneWeb
Bio: Wendy is the Cloud Security Architect Lead and subject matter expert at OneWeb, a communications company leveraging Leo Earth Orbit (LEO) satellites for egalitarian broadband connectivity. She defined the strategy for Experian's global DevSecOps transformation initiative. With a background in infrastructure and cloud security, she is a keynote speaker and thought leader with over 70 articles published. Wendy honed her technical consulting skills from experiences in several industries, including aerospace, healthcare, financial services, telecommunications, transport logistics, and critical national infrastructure. She started her commercial career as a technical consultant at Cisco before experiences at PwC and Deloitte. She is a trained medical and data scientist with practical experience in statistics, machine learning, and AI algorithms. Wendy completed her doctoral studies at the University of Oxford in medical genetics and has contributed to the scientific community through peer-reviewed publications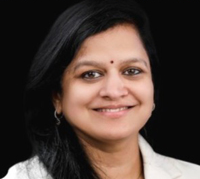 Satyavathi Divadari, CyberRes Cloud CTO, Micro Focus.
Bio: Satyavathi Divadari is working as CyberRes Cloud CTO at Micro Focus and is also the Chairman of the CSA Bangalore Chapter and a Global Advisory Board Member of CTIA in EC-Council. She is a noted speaker in national and international forums.
Satya has over 23 years of experience in the Banking, Telecom, IT/ITES, and Media industries and leadership positions at News Corp, Cognizant, Wells Fargo, Capgemini, IBM, and Tata Communications Ltd.
She is a cross-functional enterprise architect in Cloud Security, Security Operations, Application Security, Network Security, Identity Governance and Administration, and Data Security. She has proven her expertise in defining and executing security controls around strategic digital transformations and built secure environments with an improved return of investment through Continuous Improvement and Innovation culture.
She holds various certifications that include AWS Cloud Solution Architect Associate, CFE, CIPT, TOGAF, PMP, and CISSP*.
She has been awarded in multiple forums for her contributions to the community including "Top 20 Indian Women Influencers in Security 2020" by Security India, "CISO Top 100" by CISO Platform, "Women in tech – Chief Mentor" by Kamikaze B2B Media, and "Top Technologists -Tech Beacon" award by WEquity.
*Examples, analysis, views and opinion shared by the speakers are personal and not endorsed by EC-Council or their respective employer(s)