Date: March 1, 2022
Time: 8.00 a.m. EST / 1.00 P.M. GMT / 6:30 p.m. IST
Topic: Cloud Security: Best Practices for Securing Cloud Environments
Watch Now
Abstract:
Businesses are rapidly adopting cloud infrastructures for information storage and business operations. Cloud environments enable seamless data exchange, boost productivity, are reliable, and reduce operational and overhead costs. Cloud infrastructures are self-contained networks that may be either physical or virtual.
Despite this multitude of benefits, migrating to cloud platforms also increases the likelihood of various security threats, such as data loss, unsecured APIs, and data breaches. Enhancing security in cloud environments is thus a top concern for many organizations. Since traditional security measures cannot always be applied to cloud technologies, there has been a massive shift in how companies are strategizing to secure their cloud environments—and although cloud misconfigurations are widespread, there remains a huge skills gap in the cloud security domain.
This webinar discusses the challenges associated with adopting cloud infrastructures and sheds light on the best measures organizations can take to fortify their cloud security and prevent data breaches and losses associated with the cloud.
Key takeaways:
Roadmap for selecting a suitable cloud solution
The benefits and limitations of shared security models
How to understand and develop cloud security skills
How to augment cloud security with emerging technologies like blockchain and IoT
Speaker: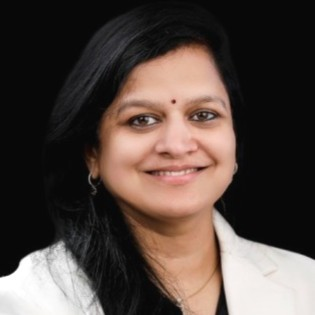 Satyavathi Divadari, Head of Enterprise Security Architecture and CyberRes Cloud CTO, Micro Focus
Bio: Satyavathi Divadari is the Head of Enterprise Security Architecture and CyberRes Cloud CTO at Micro Focus. She also chairs the Bangalore chapter of the Cloud Security Alliance and serves on the EC-Council Global Advisory Board for Threat Intelligence.
Satya has over 23 years of experience in banking, telecommunications, IT and IT-enabled services, and media, including leadership positions at News Corp, Cognizant, Wells Fargo, Capgemini, IBM, and Tata Communications. She is a cross-functional enterprise architect focusing on cloud security, security operations, application security, network security, identity governance and administration, and data security. She has a demonstrated history of defining and executing security controls in strategic digital transformations and building secure environments that improve returns on investment by developing a culture of continuous improvement and innovation.
In addition to her professional excellence, Satya also has impeccable education credentials. She holds various certifications, including AWS Certified Solutions Architect, Associate, among others. She has received awards from multiple forums for her contributions to the cybersecurity and tech communities, including Top 20 Indian Women Influencers in Security 2020 (Security India), 2020 CISO Top 100 (CISO Platform), Women in Tech Chief Mentor of the Year 2020 (Kamikaze B2B Media), and Top Technologists Award—Tech Beacon (WEquity)
*Examples, analysis, views and opinion shared by the speakers are personal and not endorsed by EC-Council or their respective employer(s)