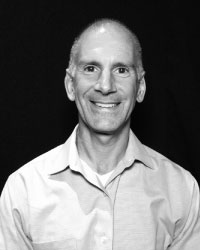 Speaker Daniel Monsowitz,
Designation: CISO & Founding Partner at Venture Security Partners
Topic: Cloud and Disaster Recovery: The 5 W's
Date of Webinar: 30th June, 2020
Time and Location: 8.30 am PST/ 9.00 pm IST/3.30 pm GMT
Watch Now
Speaker Bio:
Daniel is a Security & Technology executive with over 25 years' experience including Cloud, SaaS, Big Data, IoT for the Life Science, Technology, and Financial industries.
Daniel is passionate about helping companies leverage security as a business enabler and building programs to ensure the Privacy and Confidentiality, Integrity and Availability of the information entrusted to these organizations.
He is a builder and leader of cloud security & DevSecOps teams, responsible for Security architecture & engineering, Application Security, Risk Management, Security policies, governance, compliance, contract reviews, Disaster Recovery, Incident Management and Security Operations.
Topic Abstract:
COVID-19 has become the biggest test of an organization's disaster recovery and business continuity plan. Due to remote working the implications for backup and disaster recovery are enormous.
Key Take aways
Planning data back-up through secure cloud services.
Security tips from the expert
*Examples, analysis, views and opinion shared by the speakers are personal and not endorsed by EC-Council or their respective employer(s)