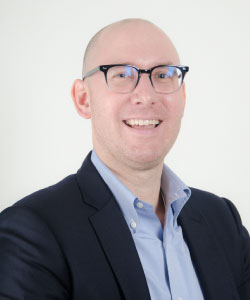 Name: Matthew Karnas,
Designation: : Cybersecurity & Risk Practice Lead,
Organization: Sila Solutions Group.
Topic: Regulatory Pressure is the Consequence of a Broader Problem
Date of Webinar: 14th Nov, 2019
Time and Location: 11am EST/ 8:30pm IST/ 4pm GMT
Register Now
Speaker Bio: Matthew is the Cybersecurity & Risk Practice Lead at Sila and has over 18 years of experience providing professional services to Fortune 500 companies and the Federal government across multiple verticals and agencies. Matt brings a unique mix of technical and functional experience to advising clients on successful practices and tailored approaches in information technology, cybersecurity, and risk management practices.
Topic Abstract: Many organizations are feeling the pressure to find privacy compliance solutions as an ever-increasing number of regulatory requirements are being introduced locally, nationally, and globally. In their attempts to demonstrate prompt compliance with multiple regulations, organizations could be speeding past their actual privacy problems. To avoid a "tail wagging the dog" situation with a compliance-driven approach, organizations should focus on examining why these privacy regulations are being introduced in the first place In this webinar, we will discuss common privacy problems facing organizations through examples with an emphasis on the privacy needs of customers over compliance checklists.
Is your organization's privacy program driven by regulatory and compliance pressure? Learn how to help your organization move toward a more effective privacy approach by learning to identify and respond to customer privacy needs, doing privacy instead of talking privacy.