Date: September 21, 2023
Time: 8:30 AM CDT | 3:30 PM CEST | 7:00 PM IST
Topic: AI's Current & Future Impact on Password-Based Attacks
Watch Now
Abstract: The prevalence of password-based attacks and the use of AI-supported techniques by cyber criminals to advance their malicious objectives are on the rise. Cyber criminals are constantly searching for new ways to gain access to sensitive and personal data. As a result, businesses must enhance their password authentication processes and other security protocols to protect against these threats. Password-based attacks continue to be a major concern. This webinar sheds light on the history of password-based attacks and how AI has impacted these influences.
Key takeaways:
the importance of credential security
password-based attack types
the human link in the password security chain explained
the role of automation and AI in credential theft
tools and techniques for password management and security
Speaker: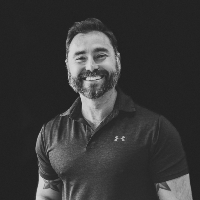 Ricoh Danielson, CISO
Bio: Ricoh Danielson has extensive experience in handling cyber incident response, cyber security, information security, and privacy and compliance. Ricoh has helped major retail, financial, and health- care organizations mitigate threats and risks, and he is a digital forensics expert for criminal and civil cases. He has handled cyber incidents for major world-renowned healthcare, financial, and retail firms. Ricoh is a graduate of the Thomas Jefferson School of Law, UCLA, and the University of Arizona. He is also a US Army combat veteran.
Incident Response: 10 years of incident response for major new worthy breaches
Digital Forensics: 15 years of digital forensics expertise for criminal and civil cases
Legal: 15 years representing digital evidence in courts
Media: 5 years as a cyber security media expert consultant
*Examples, analysis, views and opinion shared by the speakers are personal and not endorsed by EC-Council or their respective employer(s)