Date: October 27, 2023
Time: 7:00 PM IST | 3:30 PM CEST | 9:30 AM EDT
Topic: Building a Career in Ethical Hacking: Core Skills, Challenges, and the Future
Watch Now
Abstract: Ethical hacking is an ever-evolving career path filled with vast opportunities for cyber security enthusiasts. Ethical hackers play a vital role in identifying vulnerabilities in systems, networks, and applications, fortifying their security. They employ techniques that simulate real-life scenarios akin to those used by malicious hackers, allowing them to discover and address security gaps before they can be exploited.
To excel in this field, aspiring ethical hackers must cultivate core skills such as technical proficiency, curiosity, and creativity to comprehend intricate systems and their security aspects. The nature of cyber security demands constant learning, given its dynamic landscape. During security assessments, ethical hackers must handle sensitive data with the utmost responsibility to prevent data breaches and unauthorized access. The current webinar aims to underscore the importance of proactive security, exemplified by ethical hacking, and guide participants in charting a roadmap for a successful ethical hacking career.
Key takeaways:
Acquiring fundamental knowledge in ethical hacking
Developing a strategic path toward a thriving ethical hacking career
Mastering essential skills for vulnerability assessment and penetration testing
Addressing challenges inherent in an ethical hacking career and effective methods of overcoming them
Speaker: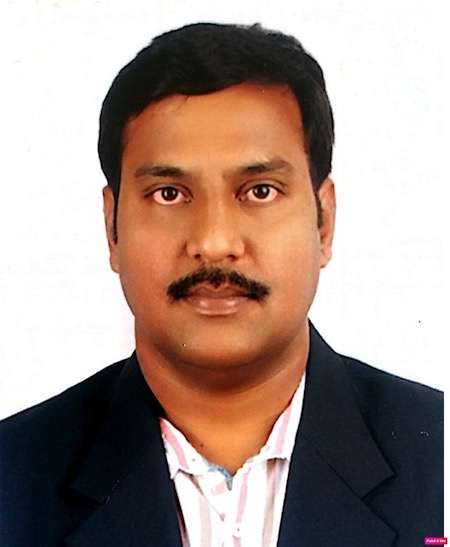 B. VINOD BABU, Cyber Security Trainer and Speaker
Bio: Speaker and trainer with 2 decades of experience in IT and cyber security
Research scholar on dark web crimes
Certified trainer at EC-Council and CompTIA
Reviewer and author of research articles and e-books
Delivered 100+ training sessions in India and abroad
Practitioner in the design and development of software designed radios
Security consultant for law enforcement agencies in India and abroad, related to cyber and crypto crimes
Instrumental in building cyber security capacities for various renowned organizations
Developed cloud lab platforms to deliver self-designed custom curricula
Specialist in security audits and vulnerable assessments in government and corporate organizations
Specialist in automotive and avionics related IoT and embedded technology security testing
*Examples, analysis, views and opinion shared by the speakers are personal and not endorsed by EC-Council or their respective employer(s)