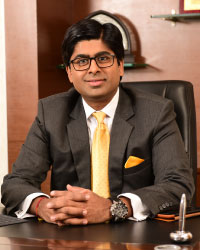 Name: Jay Bavisi
Designation: Founder & President
Organization: EC-Council Group
Topic: A Leadership Career in Cybersecurity
Date of Webinar: 20th June, 2019
Time and Location: 2:30 PM – 3:30 PM IST
Register Now
Speaker Bio:
Jay Bavisi is the award-winning founder and President of the EC-Council Group, a global leader in cybersecurity consultancy, training, education, publishing, events, and certification.
He is a highly sought after speaker that shares his thoughts globally. Jay was named as the Keynote Speaker for the National Initiative for Cyber Security Education (NICE) Conference in Columbia, Maryland.
An information security evangelist and architect, he regularly shares his insights with law and policy makers at various international conferences and seminars globally.