Date: July 12, 2023
Time: 5:00 PM IDT | 10:00 AM EDT | 9:00 AM CDT | 7:30 PM IST
Topic: Top Skills Required to Start a Career in Cybersecurity
Watch Now
Abstract: The cybersecurity market is expanding rapidly in response to the evolving threat landscape. This has led to an increase in demand for security professionals, not only with regard to quantity but also skills that are relevant to rapidly evolving technology. Cybersecurity jobs require professionals to leverage a wide range of technical and problem-solving skills along with excellent communication and reporting skills. For individuals aiming to begin their careers in cybersecurity, the range of technical skills involves a thorough understanding of scripting, security control and framework, operating systems, security applications, threats and vulnerabilities, IT networking, and operational environments. The desire to gain such technical aptitude and problem-solving skills will and should be the focus of new professionals. The current webinar will discuss entry-level skills that are essential for individuals looking to start their careers in cybersecurity and the modes through which they can meet the technical and non-technical skill requirements.
Key takeaways:
top skills required to start a career in cybersecurity
deciding a career pathway in cybersecurity
skills required by businesses for specific career paths
modes of obtaining both basic and job-specific skills
Speaker: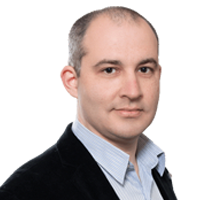 Mike Admon, Entrepreneur and Technology Leader
Bio: Mike Admon, an entrepreneur and technology leader, has over 20 years of executive cybersecurity and project management experience in leading global enterprises. His previous positions include being the CISO of Bright Machines, the CTO of Verint Systems, and the Principal Cyber Security Architect in Cisco Systems CoE. Mike has also served in an executive role at the Elbit Systems subsidiary leading SOAR delivery.
*Examples, analysis, views and opinion shared by the speakers are personal and not endorsed by EC-Council or their respective employer(s)