Date: May 18, 2023
Time: 5:00 PM IDT | 10:00 AM EDT | 7:30 PM IST
Topic: Preparing Your Team for Incident Response: Training and Simulation Exercises
Watch Now
Abstract: As the threat landscape grows increasingly treacherous, establishing a plan for responding to cyber incidents is now a vital component of every organization's security strategy. While organizations invest in implementing tools and recruiting a skilled workforce, incident handling becomes challenging if the security team is unprepared. To combat this, an incident response plan should include training and simulation exercises. This will not only help organizations improve their incident response capabilities but also help them obtain valuable insights into the practical design and implementation of effective training programs.
This webinar highlights how regular training and simulation exercises can help teams become more familiar with their plans, identify gaps in their capabilities, and improve their response times. The discussion covers various aspects of incident response training, including tabletop exercises, live simulations, and scenario-based training. Attendees can expect to gain a deeper understanding of the threat landscape and learn about the importance of incident response planning. They will also learn about the metrics involved in evaluating training programs and promoting a culture of preparedness.
Key takeaways:
the importance of incident response training when equipping your team for cyber incident management
identifying and prioritizing which training requirements must be met in order to develop a comprehensive incident response training program
why creating realistic scenarios is critical to incident response training
how to measure the effectiveness of the incident response training program
why incident response training is not a one-off event but an ongoing process that should be continually reviewed and improved
Speaker: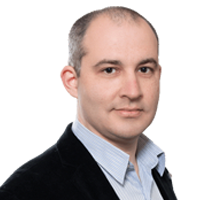 Mike Admon– Entrepreneur and Technology Leader.
Bio: Mike Admon, an entrepreneur and technology leader, has over 20 years of executive cybersecurity and project management experience in leading global enterprises. His previous positions include being the CISO of Bright Machines, the CTO of Verint Systems, and the Principal Cyber Security Architect in Cisco Systems CoE. Mike has also served in an executive role at the Elbit Systems subsidiary leading SOAR delivery.
*Examples, analysis, views and opinion shared by the speakers are personal and not endorsed by EC-Council or their respective employer(s)