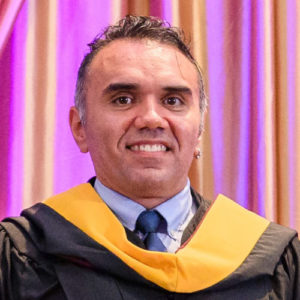 YURI DIOGENES, MS
Faculty Member
Yuri Diogenes is currently a Professor at EC-Council University for Master of Science and Bachelor of Science in Cybersecurity Degree Programs. He is also working as Senior Program Manager at Microsoft C+AI Security CxE Team, working with Azure Security Center and Azure ATP.
Prior to work on this team at Microsoft, he worked as a Senior Content Developer for Azure Security Center. He started in the content team in 2011, initially working as Technical Writer for the Windows Security Team.
Prior to join this organization at Microsoft, he was a Senior Support Escalation Engineer at CSS Security Forefront Team.
He holds a Master of Science Degree in Cybersecurity Intelligence & Forensics from UTICA College, MBA at FGF Brazil and Post Graduate at UGF Brazil. Some IT industry certifications that he currently holds are CISSP, E|CND, E|CEH, E|CSA, E|CHFI, CompTIA, Security+, CompTIA Cloud Essentials Certified, CompTIA Network+, CyberSec First Responder, CompTIA Mobility+, CompTIA CySa+, CASP, MCSE, MCTS and MCT. Additionally, he is also a senior member of ISSA Fort Worth Chapter and a writer for ISSA Journal.