1. How does cloud technology help to secure a remote workforce compared to traditional on-premises solutions?
Cloud technology has the ability to adapt quicker to changes needed to secure workloads. It can spin up new services/servers to account for increased load during demand. It can also be more highly available by distributing to multiple data centers across the world. You can do the same with on-premises, but many times that is cost prohibitive.
2. What are the key security benefits of cloud technology for remote work environments? Can you provide examples or a known use case to illustrate these advantages?
Cloud technology tends to be more scriptable and centralized. With traditional security, there tends be more manual setup and VPN technology used to manage remote access. With cloud, there are multiple entry points distributed across the world and its very easy to configure groups or scripts to control access.
3. What are the risks and challenges of using cloud technology to secure a remote workforce? How can companies effectively mitigate these risks?
One of the key risks is cloud providers are a known attack vector. They are constantly being scanned for vulnerabilities and open ports. On premises can sometimes escape this by flying under the radar unless being specifically targeted. Also identify can be more difficult to manage in the cloud. The amount of permissions provided in the cloud is extensive, so if not properly controlled, this could lead to security issues related to the configuration of the cloud.
4. How can cloud technology enable organizations to enforce consistent security policies across a distributed workforce?
What features or capabilities facilitate this? – Typically cloud embraces infrastructure as code. DevOps teams have the ability to build infrastructure and policies from code rather than from a UI console. This helps policies to be deployed in a consistent and repeatable manner in a distributed workforce in a way that teams across the world can use.
5. What are the components of a cloud-based security infrastructure for remote work? How do they work together to provide a comprehensive framework?
Some sort of a zero trust architecture that allows end user computers to connect to the cloud and cloud services securely. There needs to be a way to protect the data not only in the cloud, but in the SaaS services used for doing work. That is where modern day zero trust tools can provide a tunnel that allows secure connections between certain endpoints and software.
6. With the adoption of cloud technology, what are some best practices organizations should follow to ensure the security of their remote workforce? Are there any specific considerations they should keep in mind?
lock down SaaS endpoints using IAM and zero trust tools. Make sure that people cannot connect to sensitive systems from non-work computers and outside the zero-trust tunnel. Also, have proper IAM roles in place to make sure users are offboarded properly. Also, MFA is a must!
7. Can you share any personal or known examples of how cloud technology has been used to secure remote workers? How did it address specific security challenges?
Using Okta to manage identities is a great example. I've used Okta in conjunction to manage user access and two-factor authentication. It can help ensure offboarding is completed (so former workers have no access to data) and that users have to use 2 factor to access the applications.
8. What trends in cloud technology are shaping the future of securing remote workforces? How can organizations stay ahead of the curve and leverage these advancements effectively?
I think that there will be a merge of zero trust, traditional CASB (for data security) and SSPM (Software as a service posture management). It will be all about securing access to not only cloud services, but all the cloud data as well.
About the Author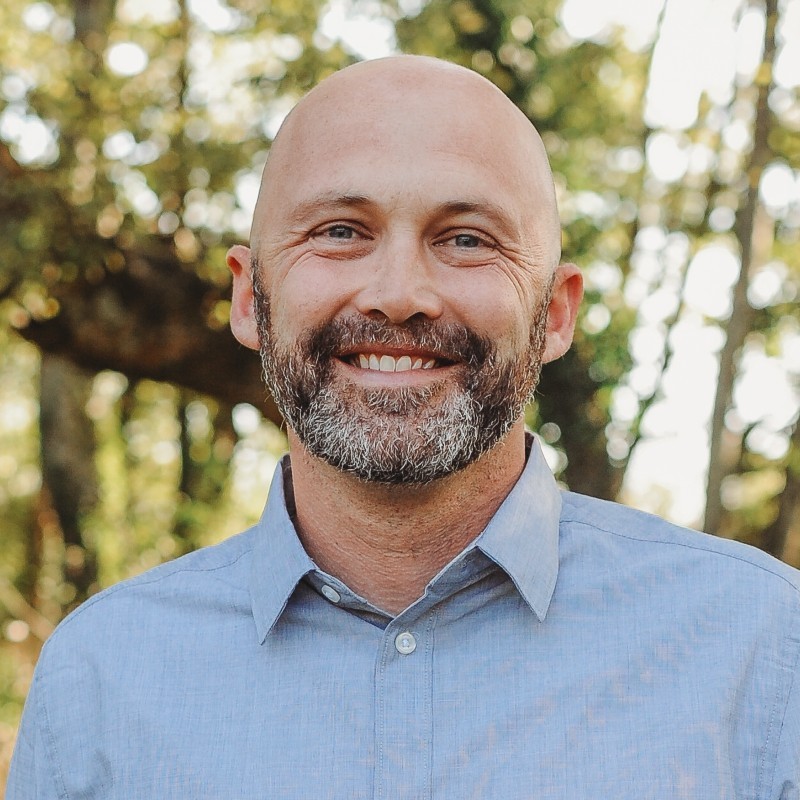 Tim Chase
Global Field CISO – Lacework
Tim Chase is a distinguished Global Field CISO at Lacework, with extensive expertise in the field of cybersecurity. He holds advanced degrees in the discipline and has a strong academic background. Throughout his career, Tim has achieved remarkable professional milestones, showcasing his proficiency in developing and implementing robust security strategies. With his wealth of experience and leadership skills, Tim plays a pivotal role in driving innovative approaches to protect organizations from evolving cyber threats, ensuring the integrity and confidentiality of their data.