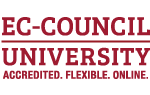 A Master's Degree Within Reach
Talk to our Admissions Advisor
Learn about important dates and deadlines, admission requirements, accreditation and more.
How to advance
your credentials in

Cybersecurity


in 7 easy steps
Talk to our Admissions Advisor

Get a degree from an
Accredited American
University.

Make sure the degree
includes industry-
recognized certifications
at no additional cost.

Check if you can
redeem earned credits
for certification to save
money and time.

Confirm that there are
flexible online payment
plans at zero interest.

Verify that world-class
education is at your
fingertips anytime,
anywhere.

Demand real-world
experience with iLabs.

Insist that you learn
from faculty who are
from the industry.
Come learn at ECCU
Your gateway to a great career in Cybersecurity!

Mode of Study:
100% Online

New Term Begins:
5th July, 2022

Medium of Instruction:
English
ECCU's Master of Science in Cyber Security (MSCS) program prepares professionals to assume cybersecurity and information assurance leadership roles in corporations, agencies, and organizations. A curriculum rich in computer security management, IT security threat assessment, incident response, organizational management and behavior and leadership, challenges students to become creators of knowledge and inventors of processes. The Masters programs focus on developing the necessary skill sets needed to become job ready.
MSCS Specializations:
At the end of their respective programs, students will be able to attain up to 4-industry-recognized certifications from EC-Council depending on their chosen specialization. This is dependant on successful completion of the exams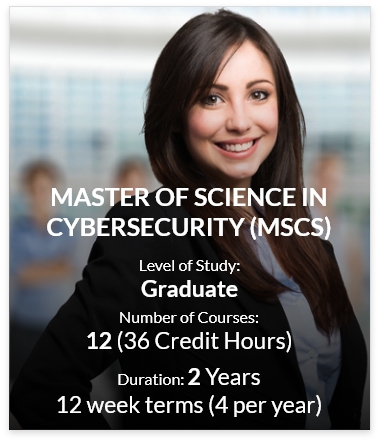 Accreditations & Recognitions