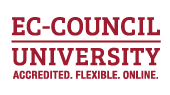 Become the Cybersecurity Leader of Tomorrow
Bachelor of Science in Cybersecurity (BSCS)
Master of Science in Cybersecurity (MSCS)
Graduate Certificate Program
Non-Degree Certificates and Courses
Become the Cybersecurity Leader of Tomorrow
Bachelor of Science in Cybersecurity (BSCS)
Master of Science in Cybersecurity (MSCS)
Graduate Certificate Program
Non-Degree Certificates and Courses
New Term Starts on April 3, 2023
Why Choose EC-Council University


Mode of Study
100% Online & Flexible


Holistic learning experience
Unique course structure


Transfer to ECCU
College Transfer
Credits


Learn from
Acclaimed Faculty


Real World Experience




Up to 5 Certifications from




Additional Benefits
Library, Webinars, Exam Vouchers


Conversations with
Inspiring Mentors
Key Features

of Cybersecurity Degree Programs
EC-Council University paves the way for a successful career in cybersecurity and information assurance by offering programs that include:
In-depth curriculum
One-on-One Tutoring
Weekly threaded discussions
Self-paced independent study courses
ECCU alumni status
Up to 5 Industry recognized Certifications
Online Quizzes/exams and Research Projects/papers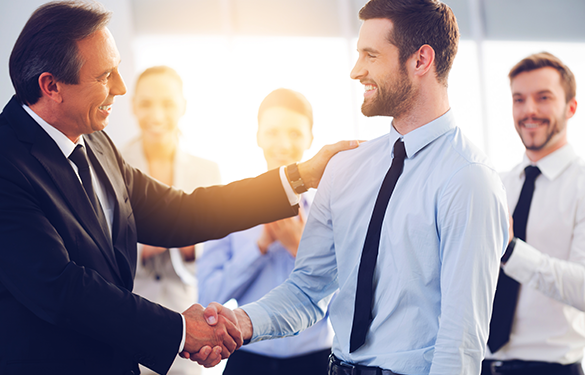 Average Salary of


Cybersecurity Professionals ?
As per Payscale and Fortune.com
The average salary in the United States with a MSCS degree is $214,000, not including bonuses. The median salary is $200,000, and more depending on one's job role and capabilities.
The average base salary in the United States with a BSCS degree is $73,000. These salaries range between $60,000 to $83,000, and more depending on one's job role and capabilities.
A Degree in cybersecurity maps to the following industry job profiles
Chief Information Security Officer
Chief Security Officer
Risk/Vulnerability Manager
Security Analyst
Security Engineer
Security Architect
Risk/ Vulnerability Analyst
Computer Network Defender
Digital Forensic Examiner
Cloud Security Architect
Penetration Tester
Information Security Manager
What our students

say about us

Remember the old saying that goes, "Where there is a will, there is a way"? Well, if you have the will to succeed, a thirst for knowledge, and a determination to breakthrough in the field of Cyber Security, EC-Council University (ECCU) is the way.

Youssef Elmalty,

Head of Cyber Security
" I am amazed at the level of professionalism that I received by the faculty team. They were always present to answer questions and go the extra mile to explain sophisticated Cyber Security topics to the students. The MSCS program was highly relevant to my job profile and addressed all the challenges I face in…

"At the time of enrollment at EC-Council University, I held a position of General Manager Technical and Security Services and now, I successfully landed a promotion as a Director of Security."
Accreditation

& Recognition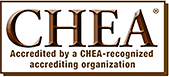 Address: 101 C Sun Ave NE Albuquerque, NM 87109
Contact Us: [email protected]
Call Us: +1 505-341-3228