Global Cyber Leaders and Counting
Cybersecurity Professionals Enlightened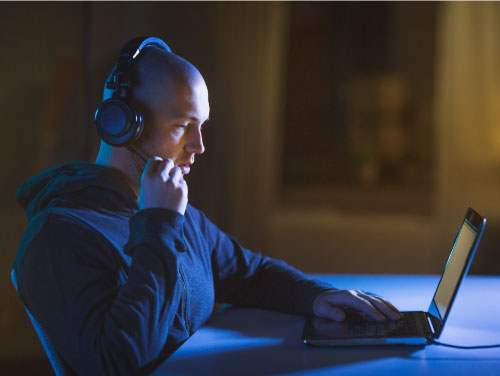 Your Gateway to Cyber Awareness
EC-Council University was incorporated with the goal of imparting higher education to cybersecurity professionals so that they can step into leadership and managerial roles. ECCU alumni have been making their mark in the cyberspace and working relentlessly to make it more secure.
To those ends, ECCU is constantly working toward the betterment of the cyber community. Our Corporate initiative, ECCU CYBER TALKS, is aimed at raising awareness about the latest threats and developments in the world of cybersecurity.
During these voluntary free talks, we bring together the best of the industry on a common platform to share knowledge about the current global scenario in this field. The webinars are conducted on a regular basis, with thousands of cybersecurity professionals interacting with top leaders in the industry to discuss the science behind cybersecurity. We call these industry experts, Influencers, who not only update the masses about various innovations, but also highlight the lack of focus that is needed to make organizations around the world less vulnerable to cyber-attacks. The word of the day is to save the Cyber Kingdom from the Wolves of Dark Web, and CYBER TALKS is here to spread the word. Come join us and be a part of the global phenomenon, where the truth will be revealed.
Cyber Talks
Addressing the REAL, ON-THE-GROUND Cybersecurity Issues
Cyber Talks – A Look At Most Watched