CYBERSECURITY
What is it and How to build a Career in it?
CYBERSECURITY
What is it and How to build a Career in it?

What is Cybersecurity
Ever since technological advancements took a forefront in our priority list, there has been an increase in the number of cyberattacks. With the rise in attacks, the government, organizations, and even individuals have started looking out for practices to protect their network, systems, data, and programs. This practice is known widely as cybersecurity. These digital attacks are aimed at destroying sensitive information, accessing unauthorized data, and extortion of money. Various cybersecurity measures are implemented to put an end to them.
Moreover, as devices start to outnumber people, organizations are now on the lookout for cyber specialists who can safeguard their companies in today's challenging world. In fact, according to Cybersecurity Ventures, there will be 3.5 million unfilled cybersecurity jobs worldwide by 2021. One thing is for sure, there are not nearly enough educated and skilled cybersecurity workers to fill this gap. This is why earning a degree in cybersecurity, along with certifications, could be one of the best investments that you could make.
EC-Council University is an accredited and 100% online university that provides degrees in cybersecurity at the graduate and undergraduate levels. Its unique programs in cybersecurity allows graduates to lead their peers to strategically and effectively manage cybersecurity risks in their organizations.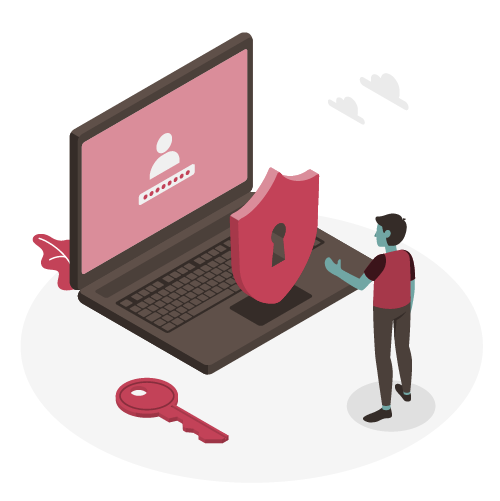 Types of Cybersecurity
Cybersecurity experts use different techniques to prevent cyber-attacks and data from being stolen. Some of the examples are –
Importance of Cybersecurity
Cybersecurity is crucial as it surrounds everything that is concerned with the protection of an organization/individual/a government's personal information, sensitive data, bank account details, credit card details, health information, information systems, and more. Without cyber security, all important information is vulnerable to theft, damage by cybercriminals.
The importance of cybersecurity is on the rise as our society is growing more reliant on technology. Cyber specialists and top company executives must understand that cyber threats can come from any level of an organization. Apart from having people with cybersecurity as specialization, an organization must educate their staff about cybersecurity threats and their repercussions.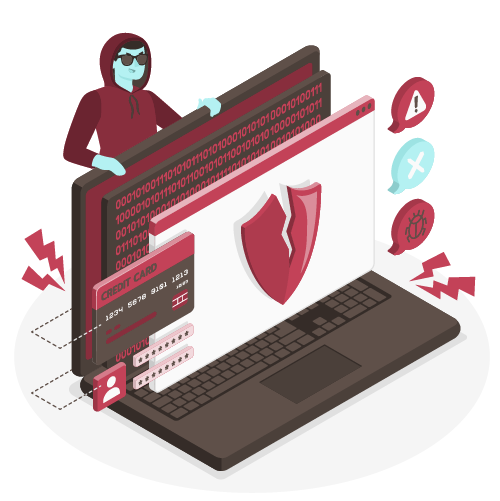 What is a cyberattack?
An attack that is launched by cybercriminals using one or more computer systems against other single or more computers and networks is known as a cyberattack.
What are the types of cyberattacks?
Cyberattacks are offensive actions that have a crippling after effect for an organization. According to the World Economic Forum (WEF), cyberattacks are considered to be one of the most significant global risk. These attacks are deliberate attempts to harm, steal, or gain unauthorized access to an organization's network, security infrastructure, and more. Here are some examples of cyber threats and attacks that people should be conscious of.
Why do we need Cybersecurity Professionals?
It is vital for an organization to have cybersecurity professionals to develop new and improved ways to combat cyberattacks. They are also responsible for the formation of a line of cyber defence against cyber threats for instance – malware, phishing, and spamming. The risk of cybersecurity is increasing, and the protection of sensitive data has taken a forefront. Gone are the days when the use of antivirus software and a simple firewall was enough. Now it has become essential for organizations and the government to hire cybersecurity professionals to get to the root cause and prevent cyber threats.
If you are ready to take the next step and build your career in the cybersecurity industry, then a degree backed with the required credentials will help you.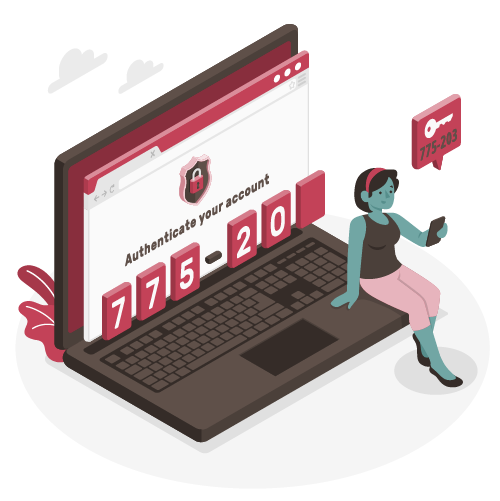 Demand for Cybersecurity Specialists
The rise in the demand for cybersecurity specialists has been parallel to the increase in the number of cyber-attacks. While employers are on a constant lookout for specialists, however, many cybersecurity jobs are lying unfilled. This is due to a shortage of qualified, skilled professionals in the market. Cybersecurity specialists are responsible for safeguarding a massive amount of private and sensitive data, so keeping the skill gap in mind, employers are ready to pay hefty salaries to candidates with the right skill set. Here are some examples of job roles and salaries –

1. Chief Information Security Officer (CISO)
The salary in the cybersecurity field of a CISO, according to PayScale, ranges between $105,000–$300,000.

2. Penetration
Tester
The average salary of a Penetration Tester, according to PayScale, is $88,000.


3. Software Security Engineer
According to Payscale, the salary of a Software Security Engineer ranges between $65,000 – $143,000

4. Security
Architect
The average salary of a Security Architect, according to PayScale, is $121,934.


5. Information Security Crime Investigator /

Forensics Expert
The average salary of a Forensics Expert is $56,564, according to PayScale.

6. Information Security Analyst
The average salary of an Information Security Analyst with cybersecurity skills is $72,395, according to PayScale.
What skills are needed for cybersecurity?
A cybersecurity career can help candidates advance in their career, achieve leadership status or start their personal cybersecurity venture. However, a cybersecurity student should have certain traits that will have them reach their goals and gain momentum in their career. These characteristics will help them to become a successful cybersecurity professional –
Composure
Inquisitive
Altruism
Calculative
Responsive
Diligent
How to start a career in cybersecurity
Cybersecurity over the last couple of years has become an attractive career option for people who wish to enter the IT sector but want to be more than just an engineer. There is no age limit or particular certification for people who want to join the cyber world. One can just start learning and doing what they want to do in this field and become – CISO, Penetration Tester, Security Analyst, and more. EC-Council University offers online cybersecurity programs – a Bachelor's in Cybersecurity program, a online Masters in Cybersecurity program, and multiple certification programs in cybersecurity to choose from. In conclusion, cyber aspirants can simply select a cybersecurity degree online program or a certification program and start the journey into the world of cybersecurity.
What does an ideal resume for a Cybersecurity Candidate look like?
The ideal resume of a cybersecurity candidate needs the right educational background and experience level to grow in the industry. For stupendous growth in their career, candidates need the right background to grow and reach their dream position.
According to a Burning Glass report, most cybersecurity employers aren't looking for freshers. They want professionals with the right skillset and educational background. The report says that 88% of cybersecurity postings specify a bachelor's degree or higher as a desired educational requirement. It also states that cybersecurity jobs require years of training and relevant experience level, which cannot be resolved through short term solutions. In addition to this, the report also said that nearly 6/10 (59%) of cybersecurity positions request at least one certification.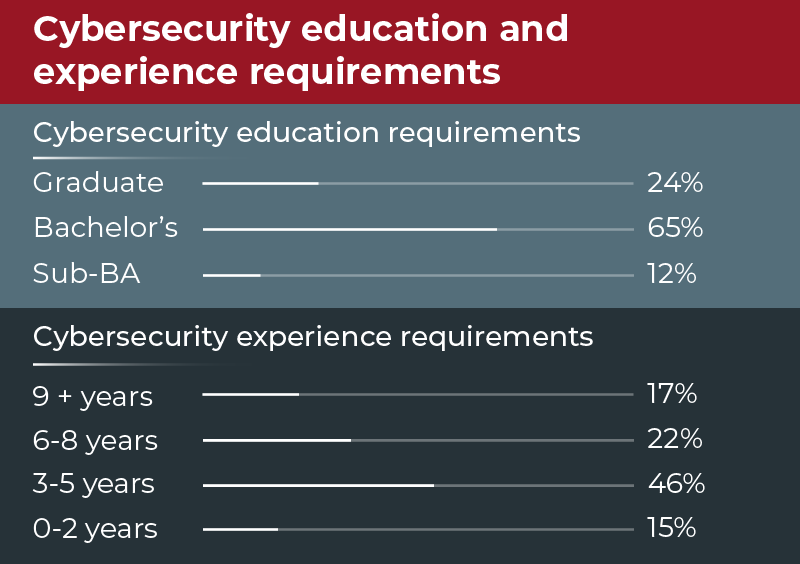 Source: Burning Glass The State of Cybersecurity Hiring – June 2019 Report
Benefits of an Online Cybersecurity Degree
As the world is moving online, the boost in technological advancements has brought in a lot of advantages for the students. According to a Higher Education research report, close to three million students in the last 5-years have enrolled in full-time online degrees. Here us why you should get an online degree in cybersecurity.
Flexibility and convenience
A more comfortable learning environment
Greater ability to concentrate
Save daily commute cost and time
Learn from global experts
About EC-Council University
EC-Council University is dedicated to creating excellent educational programs in the discipline of cybersecurity. It offers multiple cybersecurity courses online. The programs will equip graduates with the knowledge to assess the latest I.T. security risks and expert skills to handle them successfully. The university offers online education through – cybersecurity bachelor's degree and master's degree. The Bachelor of Science in Cybersecurity (BSCS) gives required exposure, builds cybersecurity skills, and develops leadership abilities that help any candidate to grow as a cybersecurity professional. Master of Science in Cybersecurity (MSCS) makes you an expert in desired skills and helps you in gaining domain knowledge to stand ahead of the competition.
The Knowledge Review Magazine recognized EC-Council University as one of the best online university in America in its 'The 20 Most Valuable Online Colleges in America' listing.
ECCU is accredited by the Distance Education Accrediting Commission (DEAC), which is a recognized accrediting agency by the U.S. Department of Education and is also an acknowledged member of the Council for Higher Education Accreditation (CHEA).
ECCU has industry practitioners as faculty members who also serve as mentors for the students when they aspire to get into cybersecurity. The iLabs facility from the university helps in gaining hands-on practice for students.
Did you know? By 2021, there will be 3.5 million unfilled cybersecurity jobs globally!
Become a cybersecurity professional
Source: Cybersecurity Ventures