Global Cyber Leaders and Counting
Cybersecurity Professionals Enlightened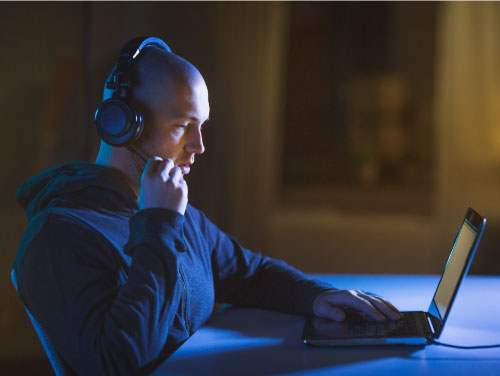 Cyber Talks – Your Gateway to Cyber Awareness
EC-Council University's cybersecurity webinars equip IT and IT security professionals with insightful education on various cyber topics, empowering them to lock horns with persistent cyber challenges and raise awareness against them.
Read More
Today's cybersecurity landscape is loaded with unanticipated security risks, thanks to continuously evolving technologies. Amidst such developments, Cyber Talks is a medium to bring the cyber community closer and build the best defense against cybercriminals. Implement the advanced security strategies you learn from global cybersecurity experts at your workplace, exhibiting your advanced skills and cementing a path to leadership and managerial roles.
Expert Insights
Learn from security pundits! Look out for a perfectly laid out cybersecurity roadmap and calculated security solutions by CISOs, CIOs, and other industry experts.

Industry Trends
Explore reliable options to fight new-age threats with strategic detection and prevention methodologies in various cybersecurity domains, including penetration testing, ethical hacking, digital forensics, and more.
Webinars You Don't Want to Miss