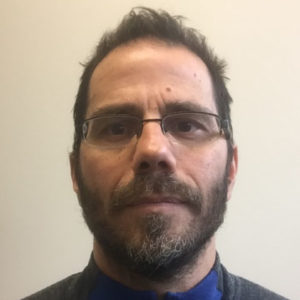 SANDRO TUCCINARDI, J.D.
Faculty Member
Sandro Tuccinardi has been teaching with EC-COUNCIL since 2012. He has a Master's degree in computer science from Dalhousie University in Halifax Canada. He became interested in computer security while studying law in Montreal. He completed both a Common Law and Civil Law education and received his Juris Doctorate from McGill University in 1995. He also has a Bachelor's degree in criminology from the University of Ottawa. He also holds a variety of industry certifications from Oracle and Microsoft.
In terms of experience, he has over 15 years of experience within the IT industry including advanced user of intrusion-detection, vulnerability-scanning, Web Gateway, proxy appliances and antivirus tools. He has an expertize of working on a variety of systems such as mixed windows/Linux, a variety of databases (Oracle, DB2, etc…) and virtualized server environments. Additionally, he has the knowledge of different programming languages such as Java, C#, jQuery, PHP, PL/SQL, JavaScript, etc…
Sandro follows a simple teaching philosophy – make sure students get the most out of his courses. He firmly believes that the growth of Cybersecurity over the past decade has been astonishing and shows no signs of subsiding. According to him, the job growth in Cybersecurity has also grown and will only continue for the next decade at least, making it a great time to earn a degree in Cybersecurity!