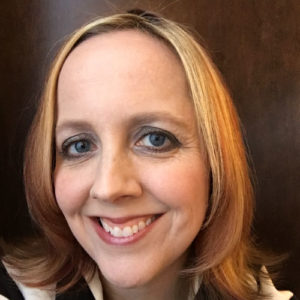 PAMELA GARRET, MBA
Faculty Member
Originally from Green Bay, WI, but spent time in Baton Rouge, LA and Atlanta, GA before moving to Virginia. Currently lives in the Hampton Roads area with husband Jamie, daughter Sydney and a crazy cat. Holds a Bachelor of Industrial Engineering from Louisiana State University, a Master of Engineering Management from Old Dominion University, and an MBA from Strayer University. Also licensed as a Professional Engineer (PE).
Currently works as a Project Engineer for FedEx Express (small package & express LTL division). Position entails planning and support functions for day-to-day operations at multiple facilities in the Southeast Virginia region. Additionally, special project participation along the way – examples include facility relocation, asset management, software requirements and implementation, holiday planning and forecasting methodology.
Faculty experience spans 11 years, including several universities for in-person and online courses, across multiple disciplines.
Personal interests include backpacking, yoga and other fun sports, travel, too much shopping (smile), gardening & home decor, and daughter's volleyball team. Also a volunteer board member for two organizations. First, YMCA Camp Kekoka: A summer resident camp for children aged 8 to 16, along with additional programming weekends for all ages. Second, Peninsula Track Club: The oldest grassroots running club in Virginia and currently involved in over 35 events annually, ranging from 5Ks to ultra-marathons.