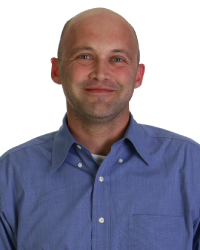 Speaker Tim Chase,
Designation: Director of Field Security at Collibra
Topic: Why a Pentesting Report is extremely important
Date of Webinar: 29th June, 2020
Time and Location: 10:00 am CST/ 8:30pm IST/ 4:00pm GMT
Watch Now
Speaker Bio:
Tim Chase has been working in information security for 15 years in many different roles including leading security teams focusing on cloud, appsec, and overseeing Security for a leading healthcare training company. Over the last few years, he has been focusing his efforts on DevSecOps and the intersection of AppSec, DevOps, and Cloud. He has presented at multiple conferences on this topic in including RSA and ISSA InfoSec. In addition he is a LinkedIn Training author where he has training to help build DevSecOps into the development pipeline. He currently works at Collibra, a data intelligence company, where he runs the Field Security organization working to educate clients and prospective clients on the security of the Collibra Platform.
Topic Abstract:
All penetration tests provide a detailed report of the entire process, including a list of vulnerabilities, based on severity, and solutions to help secure the organization.
In this webinar, we will understand the business impact of a penetration testing report, the basic measures to be taken for better security, and how a report should be read and formulated.
Key Takeaways: 
How report writing reflects technological shortfalls and measures to be taken.
How frequently penetration tests are required.
The repercussions of vulnerabilities not being fixed.
Note:
Are you up for a surprise? Pay close attention to what our speaker is saying during the Webinar and brace yourself for questions that we will be asking you via our Kwizzer App. Sending the right answers can help you win exciting prizes that will be announced at the end of the Webinar! Download the App on your phone today and get ready for a fun interactive session.
Participating candidates will receive a Certificate of Attendance