Propel Your Career
To New Heights
Our graduates have up to seven globally respected certifications as part of their programs. ECCU
A Globally recognized University.
Ranked in the "Top 50 Master's in Internet Security Degree Program of 2021" by Intelligent.com for curriculum quality, graduation rate, reputation, and post-graduate employment rate.
Recognized in the annual listing of "The 20 Most Valuable Online Colleges in America," by the Knowledge Review Magazine.
84%
of Cyber Security jobs require
a bachelor's degree or higher?
Source: Burning Glass Technologies
ECCU Programs:
ECCU's degrees are designed to prepare students for a competitive and high-demand sector. ECCU's innovative programs are relevant to the current world scenario and they help students reach their full potential. These programs also provide the training necessary to excel in the new future, to become technology leaders of tomorrow.
ECCU's Master of Science in Cyber Security and Bachelor of Science in Cyber Security are 2-year completion programs embedded with industry certifications. Both the Master's and Bachelor's programs parallel the knowledge requirements for EC-Council certifications. After the successful completion of the program, students are eligible to take the certification exams and be industry-ready. Hence, ECCU students graduate with not only a degree in cybersecurity but with a string of certifications as well.
| Certifications | Master' Degree Courses |
| --- | --- |
| | ECCU 500 Managing Secure Network Systems |
| | ECCU 501 Ethical Hacking & Countermeasures |
| | ECCU 502 Investigating Network Intrusions and Computer Forensics |
| | ECCU 503 Security Analysis and Vulnerability Assessment |
| | ECCU 506 Conducting Penetration and Security Tests |
| | ECCU 513 Disaster Recovery |
| | ECCU 522 Incident Handling and Response |
| | ECCU 523 Executive Information Security Management |
| | ECCU 523 Executive Governance and Management |
An ECCU student is offered up to 3 to 4 industry certifications based on the selected Master's specialization.
Transfer of Credit
As a prospective EC-Council University student and current EC-Council certification holder, you can earn credits toward your courses based on your prior learning/industry certifications. This ensures that you don't have to repeat the courses that you have already learned and saves you money.
EC-Council University accepts college-level courses for consideration of transfer from accredited U.S. or foreign equivalent institutions on a case-by-case basis. Students may receive maximum transfer credit of 18 graduate credit hours towards a master's degree and 30 undergraduate credit hours to the required 60 credits for admission for a total of 90 credit hours in a bachelor's degree.
Accreditations & Recognitions




ECCU also has an enriching student community from all across the globe, with individuals belonging to different ethnicities, cultures, and backgrounds.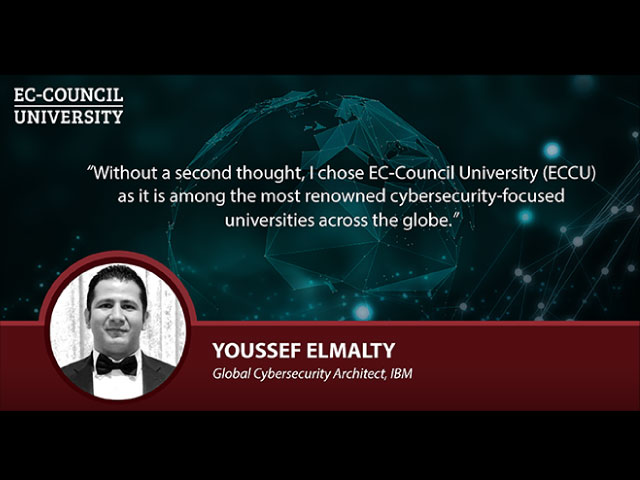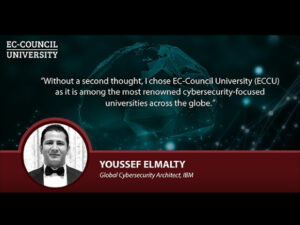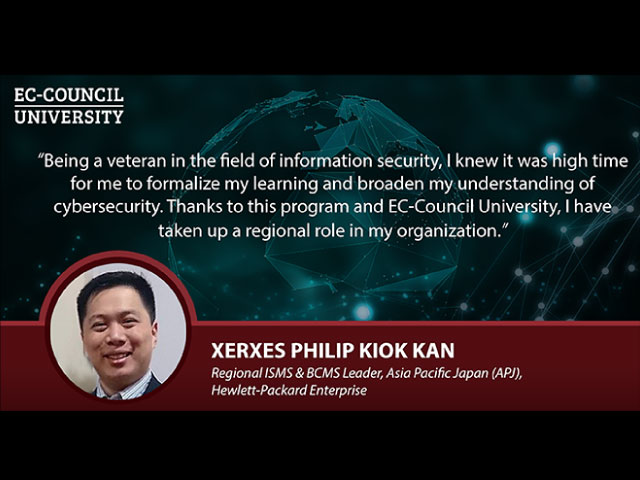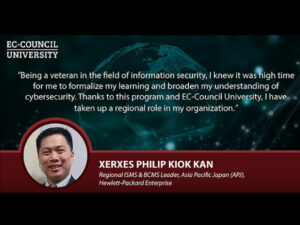 Gain Global
Respect.
Get Certified.