Topic: The Need for Security Orchestration and Automation
Speaker: Maria Elizabeth de Guzman

Cybersecurity Director
Join us as Maria Elizabeth de Guzman, Cybersecurity Director, talks about SOAR: what it is and how to implement it. Learn why more organizations are adopting a Zero Trust strategy and how security orchestration and automation are imperative in improving the security posture and cyber resilience of every organization. 
| | |
| --- | --- |
| | Date: Thursday April 22th 2021 |
| | Time:  9:30 PM SGT/ 7:00 PM IST/ 9:30 AM EDT/ 2:30 PM BST |
Topic: How to Build Digital Trust in Your Digital Transformation
Speaker: Walid Mahmoud

Head of Information Security and Risk Management, Mantrac Group
Join us as Walid Mahmoud, Head of Information Security and Risk Management at Mantrac Group, talks about how embedding cybersecurity into every corporate action will reap the advantages of digital transformation, manage related risks, and build trust. Learn about the pillars of digital trust, how companies can successfully close cybersecurity gaps, and how cybersecurity teams can add significant value to your organization. 
| | |
| --- | --- |
| | Date: Tuesday April 27th 2021 |
| | Time: 3:30 PM EEST/ 8:30 AM EST/ 1:30 PM GMT/ 7:00 PM IST |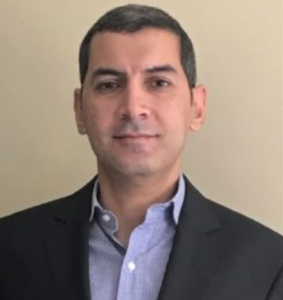 Topic: Why Is Application Security Important for Your Business?
Speaker: Patric, Sundar, Paresh & Dragan
Patric-CISO Sundar-As Director, Cybersecurity Practice at Capgemini,
Paresh-is a seasoned technocrat, innovator, and educator
Dragan-high-tech entrepreneur and executive
Join us for a panel discussion with (moderator) Dragan Pleskonjic, Entrepreneur, Executive, Advisor, Software & Cyber Security, ML & AI, Author, Researcher, Innovator, Founder, and Leader, (panelist) Paresh Rathod, Chairman (European Cybersecurity Org Working Group, Brussels), European Cybersecurity Agency Expert (Brussels), Innovation Lead-Educator (Laurea-Finland), and Vice-President (IITEDA, UK); (panelist) Sundar Dandapani, Director, Cybersecurity; and Patric J.M. Versteeg, Msc. CISO, CISM CISA CRISC CGEIT CDPSE CSX-P CCT CISSP CCSP CCISO CEH ECSA LPT CNDA CHFI CCSK PCS SCF CIPP/e CIPM CIPT FIP S-DPP S-ISME; as they talk about the importance of application security for today's businesses. 
| | |
| --- | --- |
| | Date: Wednesday April 28th 2021 |
| | Time: 8.30 PM IST / 4.00 PM GMT / 5.00 PM CET |
Topic: Blockchain for Industry 4.0: A Complete Review
Speaker: David Palmer

Blockchain Lead-IoT, Vodafone Global Account Director-Vodafone
Join us as David Palmer, Blockchain Lead IoT, Vodafone Business, and Sjanie Bijl, Global Account Manager Vodafone Global Enterprise, propose a systematic review of various blockchain-based solutions and their applicability in Industry 4.0-based applications. Learn why blockchain technology is poised to become a leading solution to handle issues like scalability, robustness, data storage, network latency, auditability, immutability, and traceability in various industries. 
| | |
| --- | --- |
| | Date: Tuesday April 29th 2021 |
| | Time: 3:00 PM BST/ 7:30 PM IST/ 10:00 AM EST |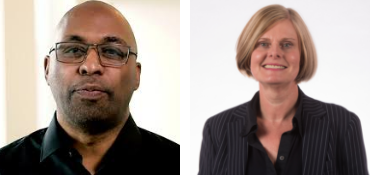 Topic: Women in Cybersecurity: Why Now Is the Best Time
Speaker: Roxanne Kemp

DEAN – ECCU
Join us as Roxanne Kemp, PhD, Dean and Chief Academic Leader for EC-Council University, talks about the need for more women in cybersecurity and how women looking to start a new career in cybersecurity can get started. Learn which cybersecurity jobs are in demand, how to jump-start your career in cybersecurity, and how EC-Council University is supporting future women cybersecurity professionals. 
| | |
| --- | --- |
| | Date: Tuesday May 4th 2021 |
| | Time:  8:30 AM MDT/ 8:00 PM IST/ 3:30 PM GMT |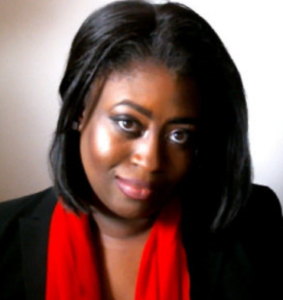 Topic: How to Design Secure Applications in the Cloud
Speaker: Adora Nwodo

Software Engineer at Microsoft
Join us as Nenne Adaora Nwodo, Software Engineer at Microsoft Mixed Reality, Creator at AdoraHack, and Public Speaker, covers three security patterns that can be employed to stop attacks from happening outside the app's designated usage, as well as how to prevent data leakage in the cloud. Learn about the disadvantages of not optimizing for security, cloud security architectural patterns, and other methods for security optimization in our applications. 
| | |
| --- | --- |
| | Date: Tuesday May 11th 2021 |
| | Time: 11:00 AM WAT/ 3:30 PM IST/ 05:00 AM EST |