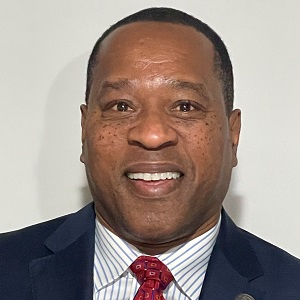 WILLIE SESSION, MBA
Faculty Member
Willie C. Session in his current profile serves as a Head of Security Risk with Retail Baking & Wealth Management, U.S. since 2017. Prior to this, he was associated with Altice Group, U.S. as Senior Director of Corporate Security and as a head of global corporate security operations for two years (2015-2017) he had led and managed various business operations of security, intelligence, risk, emergency and legal importance. He was responsible for taking Altice U.S.A to the extremely next level of business where they could serve to industry giants in the areas of national telecommunications, media and entertainment.
From 1991 to 2014, Willie was also associated as Assistant Special Agent In Charge with Federal Bureau of Investigation at different locations. During his tenure-ship, he led and directed many security and forensics related programs for National Security branch of FBI. He had coordinated for various cross-functional activities which are highly sensitive and criminal domains.
Willie C. Session is associated with EC-Council University as an Adjunct Professor since 2014 and has been delivering valuable knowledge to the students of cyber and information security.
Simultaneously, he is also serving as an Adjunct Professor for Farmingdale State College since 2015 on criminal justice and security systems that include computer forensics, digital devices and surveillance technology.