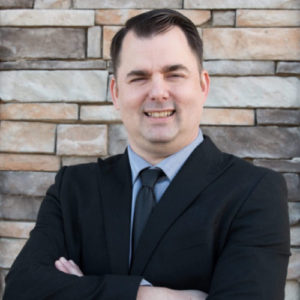 TIMOTHY HILL, PHD
Adjunct Faculty
Education:
DBA California Southern University, 2019 (Projected Completion)
MBA, Amberton University, 2017
MS Information Assurance, University of Maryland, University College, 2012
MS IT Management, TUI University, 2009
MA Education, University of Phoenix, 2006
BA Computer Information Systems, Wayland Baptist, 2004
Joined EC-Council University as an Adjunct Faculty member in 2018. Timothy area's of expertise include Business and Cybersecurity. He holds Four Masters degrees and currently pursuing a Doctorate in Business Administration from California Southern University.
Before joining EC-Council University, Timothy spent 12 years in the United States Army before leaving with the rank of Chief Warrant Officer 2 (CW2). He is now service as an adjunct at UVI, he also works as an Information Technology Specialist for the Department of Defense at Fort Gordon, GA, where he reside with his wife and seven children.
In his free time, he enjoys watching sports. He is an avid sport fan and his favorite teams include the San Francisco 49ers, SF Giants, and the LA Lakers.