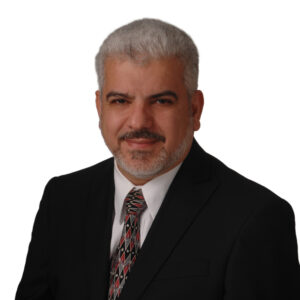 Mohyeddin Kassar
Faculty Member
During my career in Academia, I participated in establishing a master's degree program in Business Intelligence/Analytics at Northwestern University (2011) and at Morris Graduate School for management (2013) as part of their MBA programs.
My teaching background and experience was initiated through the love of teaching itself and of helping others excel. In addition to my teaching expertise, my business background allows me to carry a hands-on experience in today's business scene into the classroom. I believe in encouraging my students to apply the concepts taught in the classroom to similar situations in their professional life. Teaching online or in the classroom, I always strive to connect the classroom with the real world to give students an understanding of the importance of what they are studying and its consequences on their careers.
In addition to my experience in teaching Economics, Business Statistics, Research, and Quantitative Applied Methodology for Business, I am an econometrician by career. I have more than 25 years' experience in the area of analytics and data mining. In my career, I deal with top management and CEOs to solve their risk management and analytics issues. I worked in analytical applications in banking especially in the consumer lending, finance, and insurance industries. I have also been instrumental on the development side of the analytical tools at IBM Analytics (SPSS).