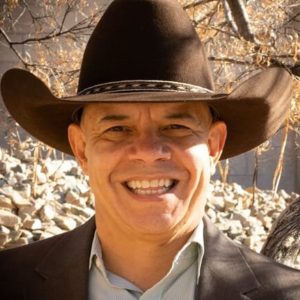 DAVID VALDEZ
Student Success & Academic Support Executive
David Valdez has served primarily as a technical support and education expert for all staff, faculty, and students related to cybersecurity in a higher education learning environment. He conducts cybersecurity surveys and provides professional upgrade recommendations to the learning management systems for EC-Council University. He also serves as an Information Technology in a control Virtual Machine (VM) cloud base server environment and monitors all data analytics on faculty and student performance, Cyber Security architect, and is the project manager for the Learning Management Systems (LMS), Canvas.
He recommends priorities for systems development and implementation of a high-level education in cybersecurity.
He also provides future state-to-be roadmaps and architectures to meet evolving course development, technological advances, and departmental needs. He maintains an in-depth knowledge of existing, and new technologies emerging and future advancement in information technology and establish an educational VM cybersecurity sandbox environments for students competitive in the Hacker Halted Competition.
Over the years he has received Academic achievements, including, the Salutatorian Award while pursuing his Bachelor of Science in Cyber Security at EC-Council University and the Alpha Mega Kappa while pursuing his Associate's Degree in Advertising Art and Marketing.
Before joining EC-Council University, David worked as a designer, social media, photographer, lab instructor, and IT Support. Prior to that, he served as a combat logistic Non-Commissioned Officer in the U.S. Army where he accomplished, results-oriented Project Management with 11 years of experience directing large-scale projects.