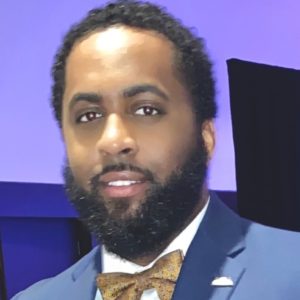 CHRISTOPHER MCDONALD, MBA
Faculty Member
Christopher McDonald Jr. is a native New Yorker who currently resides in Virginia. Christopher currently holds a BS in Communications from Old Dominion University, an MBA from Saint Leo University, and has taken a plethora of doctoral-level courses in Business & Management Information Systems. He is in his dissertation phase for a Ph.D. in Technology from Capitol Technology University in Washington, DC. His research interests include enterprise architecture, cybersecurity, predictive analytics, digital transformation, and machine learning.
Christopher began his career in the Insurance and Risk Management industry before finding his passion for Technology and Education. He has experience in a wide range of disciplines including insurance fraud investigations, cybersecurity, information technology, organizational development, and technology implementation.
Christopher enjoys traveling when he can, cooking international dishes, and playing tennis. Christopher is also a proud member of Alpha Phi Alpha Fraternity, Inc.
Christopher has experience in academia, teaching  courses in Business and Technology. He possesses a breadth of knowledge and experience that he brings to EC-Council University!