MISSION BEHIND


THIS SCHOLARSHIP PLEDGE?
The EC-Council University's International Scholarship is a tremendous opportunity for individuals who may have faced challenges in accessing higher education, particularly in the field of cybersecurity. It aims to alleviate these burdens by providing much-needed financial support in the form of a scholarship worth $5 million.
International Scholarship aims to promote social equality and provides access to accredited degree programs, including its Master's, Bachelor's, and GCP programs. The scholarship covers 50% of the tuition fees for these programs.
Through this scholarship, ECCU is creating a pathway for students to become leaders in their communities and make a meaningful impact in the world of cybersecurity.
This scholarship not only helps recipients overcome financial barriers but also gives them the tools to succeed and make a positive difference in the world.
APPLY NOW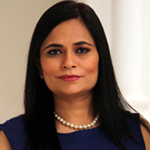 "EC-Council University's Cybersecurity programs are now accessible to aspiring professionals via its scholarship initiative. These world-class programs provide cutting-edge training to detect and prevent cyberattacks, identify vulnerabilities, and safeguard critical infrastructure against increasingly sophisticated cybercriminals. This initiative bridges the technical cybersecurity competency gap, enabling individuals to mitigate risks and protect valuable data."
Lata Bavisi
President, EC-Council University
THE OBJECTIVE OF THIS SCHOLARSHIP

Addressing The Cybersecurity Skills Gap
There is a growing demand for cybersecurity professionals as organizations increasingly rely on technology and digital systems. Cybercrime is predicted to cost the world $10.5 trillion annually by 2025, up from $6 trillion in 2021, will continue to generate new jobs roughly equal to those being filled over the next 5 years.

Promoting Diversity And Inclusivity
Cybersecurity has traditionally been a male-dominated field, and there is a need to promote diversity and inclusivity in this area. Women will represent 30 percent of the global cybersecurity workforce by 2025, and that will reach 35 percent by 2031 (Source: Cybersecurity Ventures).

Strengthening Cybersecurity
With the increasing frequency and sophistication of cyberattacks, there is a growing need for individuals with the knowledge and skills to protect against these attacks. New McAfee Report Estimates Global Cybercrime Losses to Exceed $1 Trillion.

Providing Access To Education
Cybersecurity courses can be expensive, and not everyone has the financial means to pursue this education. Moreover, the cybersecurity industry suffers from limited qualified personnel, evidenced by the much faster-than-average BLS-predicted job growth of 34.7% through 2031.

There is a critical demand for innovation and the development of new technologies and strategies to combat cyber threats. As per a report by Frost & Sullivan, the cybersecurity industry for global
commercial and public sectors is estimated to reach  $68.01 billion by 2030.
WHO CAN APPLY
FOR INTERNATIONAL CYBERSECURITY SCHOLARSHIP 2023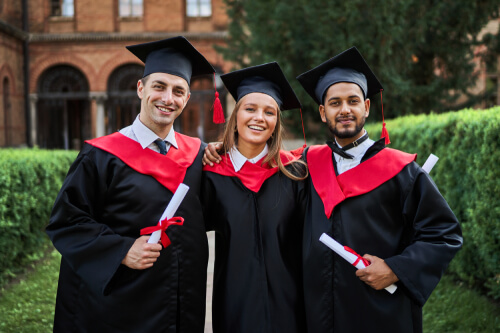 University / College Students
Prepare for a cybersecurity career, and improve your IT education.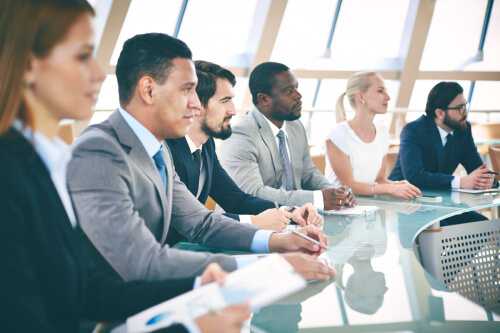 Transition into a cybersecurity career, even if you aren't sure where to begin your educational journey.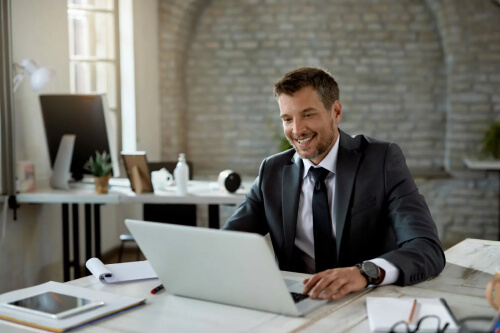 Career Transition Professionals
People from diverse domains passionate about a career in IT & cybersecurity.

OPPORTUNITY TO SECURE 50% SCHOLORSHIP ON TUITION FEE
BACHELOR OF SCIENCE
IN CYBER SECURITY
MASTER OF SCIENCE
IN CYBER SECURITY
MASTER OF SCIENCE
IN COMPUTER SCIENCE

Applicant is not a U.S. citizen nor has a U.S. permanent residence.

Applicant resides in one of the regions identified by EC-Council University.

Applicant needs to furnish reasons for seeking financial assistance/Scholarship

The applicant must re-apply every term to be considered for the scholarship based on their CGPA.

Applicant must meet all ECCU Admission requirements.
HOW DO I APPLY FOR THIS SCHOLARSHIP?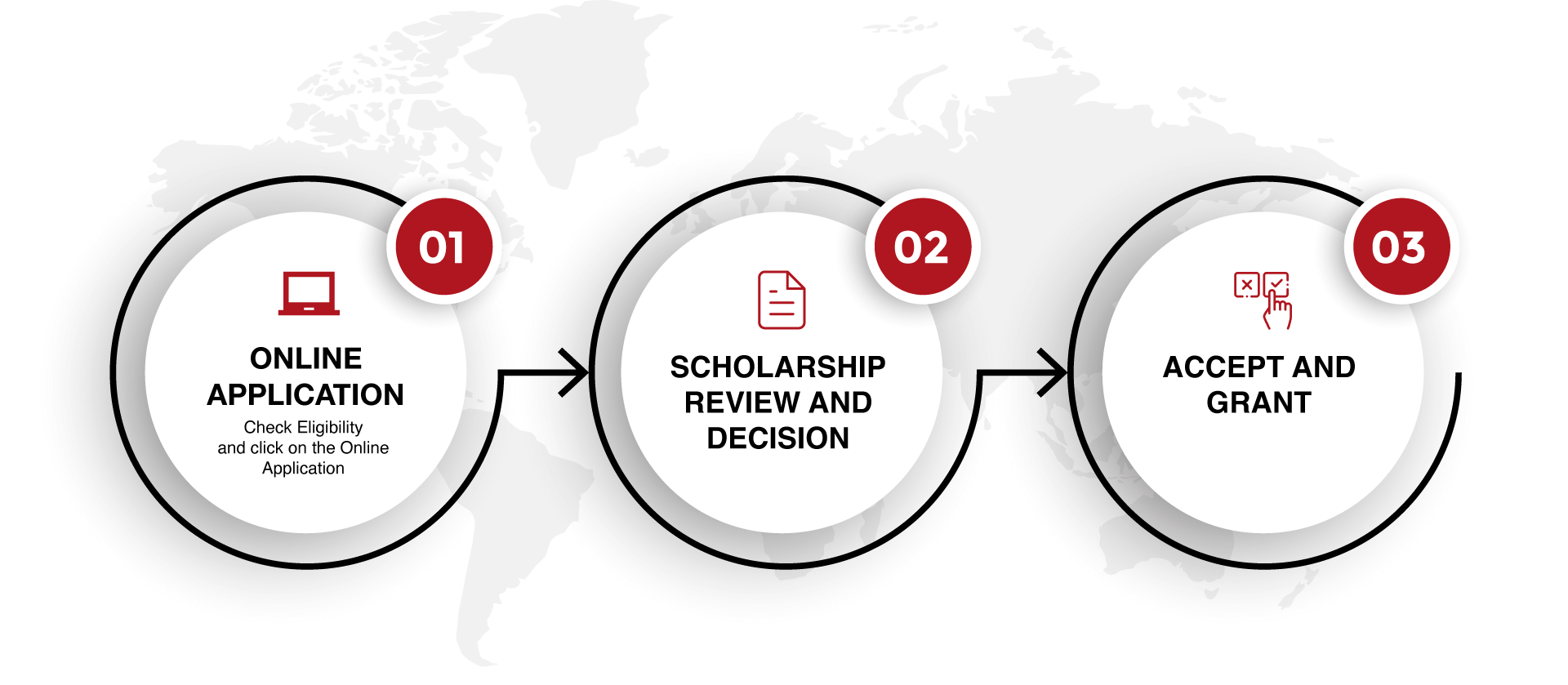 SCHOLARSHIP
REVIEW AND DECISION
Terms and Conditions
01
The scholarship committee will meet to grant decisions on scholarships at least 2 weeks prior to the term start. All scholarship applications must be in prior to the term start date to be considered by the committee for that term.
02
Eligibility is determined by a combination of demonstrated financial, academic, and statement of purpose criteria.
03
No guarantee of a scholarship award is implied by this application.
04
If the scholarship is awarded, applicants will receive only 50% of the overall tuition fee.
05
The scholarship committee will meet to grant decisions on scholarships at least 2 weeks prior to the term start. All scholarship applications must be in prior to the term start date to be considered by the committee for that term.
06
This scholarship is not intended to cover all educational expenses and will be only limited to the tuition fee. .
07
ECCU does not discriminate based on race, color, national origin, gender, or disability in its programs and activities.
WHY A
CAREER IN CYBERSECURITY

IS VERY PROMISING
$78,603 to
$113,190
Is the average salary range for an entry level cyber security job per year in the united states.
(as per salary.com)
3.5 Million
Job vacancies in the world by 2025.
(As per www.boisestate.edu)
faster growth in employer demand for cybersecurity professionals than the overall rate across the U.S. economy.
(www.prnewswire.com)
Unemployment rate
(www.monster.com)
INTERNATIONAL SCHOLARSHIP APPLICATION FORM
This application form is only meant for new applicants/ students seeking 1st time enrollment with ECCU
To be considered for admission to the university, applicants must fulfill all the relevant admission criteria and follow the established processes.
The deadline for applying for this scholarship is March 15, 2023.
This scholarship award would be granted term by term, provided students meet the ECCU catalog's requirements for satisfactory academic progress.
Failure to pay the remaining tuition fees within 14 days of scholarship grant acknowledgment will result in forfeiture of the awarded scholarship.
Scholarships awarded are non-transferable, and students must pay the difference in tuition fees within 7-10 days of receiving the invoice.
The scholarship amount will not exceed the total tuition fees due for the term, year, or course duration.
EC-Council University has the sole discretion over scholarship grants.
The decision of the scholarship committee regarding the award is final. Any disputes will be subject to the university's guidelines. 9- The International scholarship cannot be combined with any other scholarship at the university except for the cyber challenge scholarship.
Applicants must provide true and accurate information. failure to do so will result in immediate disqualification of the application.
In the event of any misrepresentation or fraudulent submission of documents or information relevant to the scholarships, the university reserves the right to take legal action against the candidate or their guardian. They will also recover the actual fees due with an interest rate of 12 percent compounded annually.
Legal disputes, if any are restricted to New Mexico jurisdiction only.
FREQUENTLY ASKED QUESTIONS
AWARDSACCREDITATION AND RECOGNITION