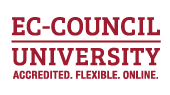 A world-class degree that meets the ever-changing paradigms of business
Download your Brochure
Learn more about the course, fees, credits, and more
A world-class degree that meets the ever-changing paradigms of business
Download your Brochure
Learn more about the course, fees, credits, and more
About

MBA in Cyber Security
EC-Council University launches a one-of-its-kind program, Master of Business Administration in Cyber Security. We have crafted this program degree using the tenets of business and administration principles to meet contemporary career demands in the field of cyber security.
Our new-age curriculum is built on a framework of learning sciences and applies interdisciplinary thinking, diagnostic problem-solving, managerial decision-making, and interpersonal communication to prepare you for a career in the workplace of tomorrow so that you gain the best of both worlds.
Our program, MBA in Cybersecurity, differentiates you from the competition so that you stay up to speed on all cyber security fronts and stand out from the rest without needing to fortify your MBA degree with years of experience and several cyber security certifications. You graduate with a cyber security specialization that allows you to lead the organization on all fronts and take head-on decisions with confidence and knowledge.


Level of Study
Graduate


Number 0f Courses
12


Total Credits
36

Mode of Study
100% Online


Duration
2 Years


Terms Begin on
July 5, 2022


Credit Transfer Option
Available

Mode of Study
100% Online
Key Takeaways

of Online MBA at ECCU
EC-Council University provides students a 360-degree view of their skills in ‌the new
cyber security work milieu by offering:
Multidisciplinary approach to the curriculum
The academic depth that ties to lifelong learning
Collaboration with industry experts
New-age instructional methods
Hands on learning methodologies with cutting-edge lab environment
Deep insights into cyber security
Trends and best practices into managing business
High-impact skills that maintain currency
Industry certifications in cyber security embedded in your program
Career-focused, Industry-ready courses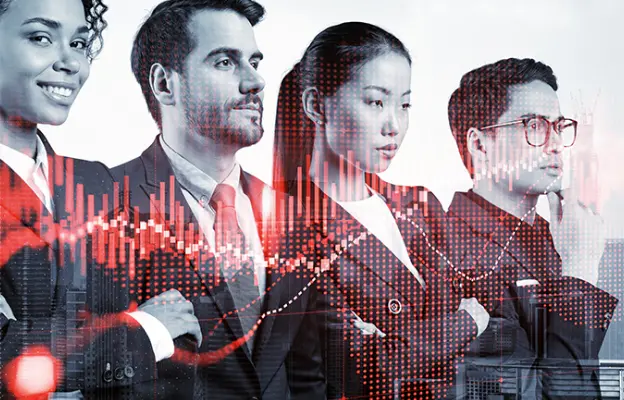 Who should

attend our Program?
Whether you are born to lead or learning the skills to succeed with ECCU's MBA in Cyber Security, you learn to
Administer the most challenging situations with strong business acumen
Integrate business knowledge and management techniques
Make apt business decisions, keeping cyber risks in mind
Handle global competitive environments
Prioritize short-term and long-term goals
Stay self-motivated in highly demanding professional situations
Job Prospects after MBA in Cyber Security
MBA in cyber security maps to the following industry job profiles:
Operations Manager
Implementation Manager
Administrative Services Manager
Senior Project Manager
Management Analyst
Chief Information Security Officer (CISO)
Chief Information Officer (CIO)
Security Consultant
Security Systems Administrator
Vulnerability Assessor
Project Manager
Information Security Officer
What our students

say about us

Remember the old saying that goes, "Where there is a will, there is a way"? Well, if you have the will to succeed, a thirst for knowledge, and a determination to breakthrough in the field of Cyber Security, EC-Council University (ECCU) is the way.

"At the time of enrollment at EC-Council University, I held a position of General Manager Technical and Security Services and now, I successfully landed a promotion as a Director of Security."
Accreditation

& Recognition