Date: 18th Nov, 2021
Time: 10:00 AM EST/4:00 PM CET/7:30 PM IST
Topic: How Modernizing Incident Response Processes Can Help Stop Cybercrime
Register
Abstract:
Cybercrime has skyrocketed as businesses transitioned to a remote work culture in the wake of the pandemic. Ransomware attacks surged 93% in the last six months, fueled by an innovative attack technique called Triple Extortion.
The faster organizations can detect and respond to data breaches and security incidents, the less likely they will significantly impact the data, customer trust, reputation, and revenue.
This webinar focuses on why the incident response process should include contingencies for every known scenario and why it is important to keep working with the plan—known scenarios or threat models change rapidly as new threats emerge. We can design and implement the most elaborate security response, but attackers rarely follow the blueprint we think they will. It is important to include every lesson learned in the real world, as well as the information we've learned from others' mistakes.
Key takeaways:
How often do organizations need to review their Incident Response plan?
Why Incident Response plans must keep up with external and internal changes to mitigate repercussions.
How modernizing Incident response processes can ensure standardization, compliance, and rapid response.
Speaker: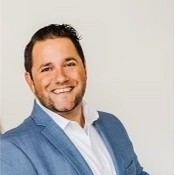 Paul Caron, Senior Director, Incident Response at Arete Incident Response
Bio: "Paul is a Senior Director of Incident Response at Arete, focused on assisting clients throughout digital forensics and incident response (DFIR) engagements, most commonly in the form of complex ransomware attacks and business email compromise. As a cyber professional, he has extensive experience responding to these incidents, supporting organizations across multiple sectors, and coaching executives on cybersecurity risk management trends.
Prior to joining Arete, Paul was a Manager at PricewaterhouseCoopers (PwC), where he led cybersecurity strategy and transformation projects across a portfolio of Fortune 100 clients.
Paul served for 15 years in the U.S. Army, serving in various leadership and operational roles within the Special Operations, Intelligence Community, and NATO.
He is co-author of "Security Supervision and Management – Fourth Edition: The Theory of Asset Protection" and is an Advisory Board member for the University of South Florida Cybersecurity for Executives program.
Paul holds an MBA with a concentration in Finance from Norwich University."
*Examples, analysis, views and opinion shared by the speakers are personal and not endorsed by EC-Council or their respective employer(s)