Inviting the Best Minds, Globally!
Let Your Hard Work Do the Talking!
About the Fellowship Program
It's time for your hard work to pay off. It is never too late for you to start planning for your higher education. While doing so, you may prefer to apply for a merit-based fellowship that can financially reward you for your hard work.
EC-Council University (ECCU) brings to you the EC-Council Foundation Fellowship (ECCFF). The ECCFF is a prestigious award offering generous support to academically outstanding incoming students. The award will be continued through the study program in a fellowship amount of up to $10,000 of program tuition for promising applicants. This highly selective fellowship program aims to foster the development of a new generation of researchers and higher education leaders interested in cybersecurity subjects and willing to become key members of a global research network.
The fellowship amount can be up to $10,000 of program tuition per awarded applicant. The disbursement of the full program award would be allocated evenly across terms in proration of 50% course tuition. Late program awards can be disbursed up to 100% of course tuition to adjust allocation of the award in the program, but in no case exceeding a program award amount of up to $10,000.
EC-Council Foundation Fellowship Overview
Eligibility Criteria
Admissions
The applicant must meet all university program admission requirements as delineated in the ECCU Catalog.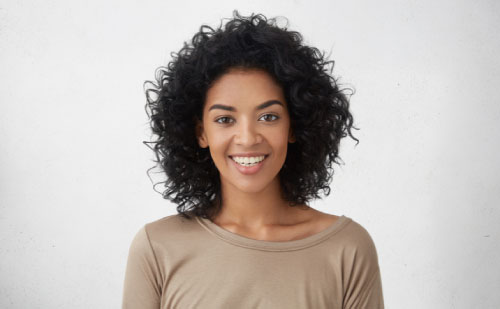 For Undergraduate (Bachelor of Science in Cyber Security)
Be at least 18 years of age.
Have earned an associate degree or foreign equivalent from an appropriately accredited institution or have completed at least 60 semester credit hours, and submit proof of a High School Diploma or foreign equivalent.
Have a record of superior academic achievement (e.g., grade point average, honors, or other designation)
Have completed a college-level English and Math course with a grade of "C" or better.
Must be sufficiently proficient in English (see the ECCU Catalog for international degrees).
For Graduate (Master of Science in Cyber Security)
Be at least 18 years of age.
Have earned a bachelor's degree or foreign equivalent from an appropriately accredited institution.
Have a record of superior academic achievement (e.g., grade point average, honors, or other designation)
Must be sufficiently proficient in English (see the ECCU Catalog for international degrees).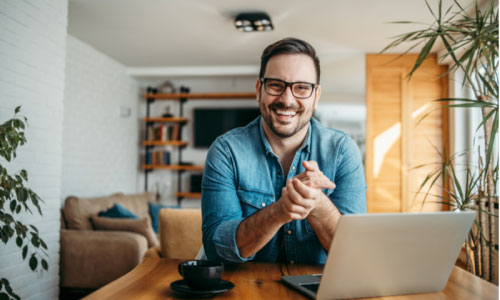 Award Application
Examples of Evidence of Merit
The evidence of merit for the ECCFF functions on the overall performance of the applicant. It requires an impeccable academic record to be eligible for the fellowship.
Have a required grade point average (GPA) of at least 3.5 or its equivalent of high academic achievement.
Carries letter(s) of recommendation from academic or other industry leaders.
Have a good publication record or impactful history in research.
Each applicant must submit a formal request letter addressing the following topics:
The reason for requesting the award.
Areas of research or scholarly activities that the applicant would be interested in pursuing if selected.
Personal and professional goals.
A brief personal and professional history/biography.
Provide full contact information.
The letter must be free of mechanical errors, grammatically correct, and appropriately formatted with proper university citations.
Application Deadline –
The Sunday before each term starts.
Expectations of the Fellowship
Awardees in the EC-Council Fellowship will be provided with various work opportunities that provide invaluable experience while potentially offering clear paths to exciting cybersecurity leadership, research, or teaching careers. Professional development opportunities made available to the fellow may vary from research projects to teaching assistantships and will be under the supervision of an EC-Council Faculty member. ECCU offers three types of fellowships:
Teaching Fellows (TFs)
Teaching Fellows will be allowed to engage in the formal instructional setting. They will be charged with the primary responsibility of teaching a course for credit under a faculty member's direct supervision, receiving regular feedback, and planned and periodic evaluations. Teaching Fellows are listed as the instructor of record. Teaching Fellows will also be introduced to curriculum design or evaluation, pedagogical innovation, and exploration of new technology.
Research Fellows (RFs)
Research Fellows will work closely with faculty members while participating in research projects contributing to the student's academic interests or career aspirations. Research Fellows will be mentored on various academic realms of research, including organization and project management, data gathering and analysis, writing, or publication within the various academic journals or trade magazines.
Project-Based Fellows (PBFs)
Project-Based Fellows will be charged with developing tools and solutions to complex problems in the cybersecurity landscape. The overarching goal of the Project-Based Fellowship is to accelerate creative leaders and their work. Faculty members and subject matter experts will mentor PBFs as they develop projects and partner with host organizations or community leaders willing to implement their projects and solutions.
Details of specific obligations will be provided and overseen by the designated faculty mentor to the program's ECCU Fellow.
Maintaining the Fellowship
In order to maintain fellowships, the recipient must remain in good academic and financial standing by writing blogs for the EC-Council University blog, volunteering for guest lectures, submitting research papers, being a speaker for webinars, or conducting empowering programs to promote their skills at a global level. Recipients must meet "Criteria for Maintaining Continual Satisfactory Academic Progress (SAP)": Grade Point Average (GPA), course and program completion rate (67%), and weekly attendance/participation requirements as delineated in the ECCU Catalog. SAP is defined as a 3.0 cumulative GPA for Master's and Graduate Certificate and a 2.0 cumulative GPA for Bachelor's students. Any student who fails to maintain SAP will receive a notification by the Registrar and be placed on Academic Probation (AP). The notice will state the requirements to be met by the student to be reinstated. If not considered seriously, a copy of the notice will become part of the student's permanent file. In case the awardee does not maintain good academic and financial standing, the fellowship will no longer be awarded. Once the student returns to good standing, the fellowship can be reapplied for and reinstated based on availability.
Terms and Conditions
When you accept the merit-based fellowship, you agree to be bound to the fellowship's associated terms and conditions.
The fellowship amount can only be utilized on tuition fees and education-related expenses needed to continue university education.
The applicant should be a full-time student at the EC-Council University for its 2021-22 academic year.
Before transferring the fellowship amount to the students, the university will conduct an enrollment verification.
Your fellowship is subjected to revocation and cancellation in case you fail to meet the eligibility criteria.
Selected recipients will receive instructions on how to avail the merit-based fellowship over their emails.
If you fail to follow the instructions and submit your candidature by the specified date, you will be disqualified from the recipients' list.
Fill out the Application Form.
Recruiters will reach out to you.
Pay $115 to have your transcripts evaluated.
Enroll now to apply for a savings of up to $10,000.
Each applicant must filled out the application form available on the EC-Council University website.
Once the application is filled, our recruiters will get in touch with you to explain the process and ask you for the required documents.
All applicants will have to pay $115 for third-party evaluation of transcripts.
Once the applications are passed by the evaluators, applicants will be able to enroll with savings of up to $10,000.
No candidate will be able to drop out before the completion of their respective program.
The fellowship will be explicitly available to only those applicants whose GPA will be established as 3.5 or its equivalent of high academic achievement by our third-party evaluators. In cases where evaluators are unable to determine the GPA, applicants will be asked to submit more necessary documents.
What Our Students Have to Say