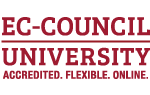 Make a Difference with a Career in Cybersecurity: Say Yes to Professional Growth!
Talk to Our Career Advisor
Cybersecurity has existed since the emergence of the Creeper System, the first computer virus in 1971. This specialty area, which was once limited to government agencies and defense contractors, has now entered the mainstream with active participation in healthcare, retail, manufacturing, and many more. Today, everyone from SMBs to huge corporations, both in the United States and worldwide, are looking for cybersecurity professionals to protect their sensitive data from cyber incidents.
According to Cybersecurity Ventures, the number of unoccupied cybersecurity jobs is estimated to increase by 350%, from 1 million vacancies in 2013 to 3.5 million in 2021 [1]. Thus, the demand for cybersecurity specialists is on a continuous rise, making a career in cybersecurity the right choice for those looking for job satisfaction and exciting salaries. Read further to explore how you can become a part of this ever-expanding industry.
The global cybersecurity market is estimated to grow to $270 billion by 2026.
– Australian Cyber Security Growth Network
Are You Interested in Pursuing a Career in Cybersecurity?
As per LinkedIn (as of March 25, 2021), there are more than 68,000 job postings listed under cybersecurity positions in the U.S. But with the increasing cybersecurity talent gap, enterprises are finding it difficult to fill these vacancies. Given these circumstances, if you are ready to get started with a rewarding cybersecurity career, then you should know that you have picked the right time to do so.
Here are the reasons summarizing why cybersecurity is the right career choice for you [2].
Cybersecurity Salaries – How Much Do Cybersecurity Jobs Pay?
Here are a few in-demand cybersecurity job roles with associated average salaries.
$81,158

IT Security Specialist

Source: Indeed
$96,662

Cybersecurity Engineer

Source: PayScale
$97,221

Incident Manager

Source: Indeed
$165,183

Chief Information Security Officer (CISO)

Source: PayScale
(Disclaimer: The average salaries may differ from location to location. EC-Council University under no conditions promotes that our degree courses can help you make the amount of money mentioned above as that would depend on your technical and overall skills.)
What is the demand for cybersecurity jobs in the United States?
Now, let's take a look at some of the top job portals in the U.S. and the number of jobs listed under each of them.
Note: The number of jobs from all the portals were last updated on March 25, 2021.
How to Become the Right Candidate for Your Dream Cybersecurity Job?
Check out this detailed, actionable plan to help you identify what you need to do to initiate and transform your cybersecurity career successfully.
From Security Analysts who specialize in various testing strategies and techniques to effectively identify and mitigate security risks to Incident Managers who are well-versed in handling and responding to different cyber incidents, identifying potential vulnerabilities, and taking proper risk prevention countermeasures, cybersecurity professionals are needed in every industry to keep organizations safe from real-world security threats. To build these desirable technical skill sets and keep growing in your career, opt for a cybersecurity degree from EC-Council University. You also have the option to start with Graduate Certificate Programs and even non-degree courses.
Key Highlights of Cybersecurity Degrees
Accredited and recognized degrees
Suitable for busy working professionals
100% online learning
Flexible program with hands-on experience
Availability of transfer of credits
200+ hours of labs practice
Up to 7 industry-leading certifications
Easy payment options
Access to various scholarships
Other Benefits
Accreditations and Recognitions [4]
Transfer of Credits [5]
As per the U.S. Bureau of Labor Statistics, the job growth for Information Security Analysts is estimated to grow at a rate of 31% from 2019 to 2029, while the average growth rate for other occupations is a mere 4%[6]. With a significant rise in cybercrimes globally, a career in cybersecurity in the U.S. or around the world will not disappear in the future. Instead, the cybersecurity industry would require more skilled professionals to bridge the talent gap [7].
Frequently Asked Questions
Based on the U.S. Bureau of Labor Statistics, cybersecurity jobs are one of the fastest-growing careers with a growth rate of 31% compared to all other occupations, which are growing at a rate of 4% [6].
Cybersecurity is not only a highly rewarding career, but it also gives you a wide range of domains to choose from, including digital forensics, business continuity, and many others.
Looking at the widening talent gap in the cybersecurity industry, experts believe that the right candidates who possess industry-demanded skills will face no trouble finding their dream jobs.