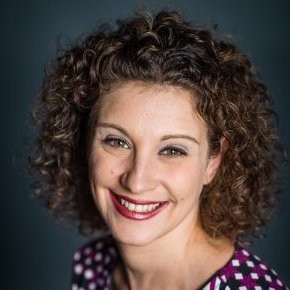 Name: Sharon Smith, Founder, C-Suite Results
Topic: Creating a Diverse Cybersecurity Industry
Date of Webinar: 29th August 2018
Time and Location: 9AM Eastern Standard Time/1 PM GMT/ 6:30 PM IST
Watch Now
Speaker Bio: Since 2005 Sharon Smith has worked globally providing cybersecurity consulting and advisory services. Her clients have included many large well-known retailers, banks and credit unions, payment processors, the US Navy, and many global organizations.
Sharon's work has spanned a broad security spectrum as a security consultant, auditor, and advisor. She has conducted security and compliance assessments for SOX, HIPAA, and PCI, along with organizations internal compliance initiatives and general security concerns.
She has seen 100s of ways to implement security and 100s of ways not to implement security. She understands what works and what does not work and brings this depth and breadth to her clients. Sharon understands the challenges of the security industry and the adversity the security professional is up against, especially the encounters that the CISO and other security executives deal with every day. She not only understands the technology they work with, but also the challenges in getting business buy in and support.
Topic Abstract: There is a lot of talk within the cybersecurity industry about diversity and the need for more women; not only to help fill the open jobs, but also to help diversify ideas and innovation. Men and women think and lead differently. We can talk about hiring for diversity in theory all day long, but what will it really take to bring more women into this career field? After 13 years in the industry, Sharon Smith knows that it was her mentors that made all the difference when she got started with no experience or formal education in security. In this webinar Sharon talks about closing the gap in open positions and in diversity amidst all the stories she hears about how difficult it is to get hired. If we really want to close the diversity gap and create strong cybersecurity professionals and teams it is time to start hiring differently and looking at talent in a new way.
*Examples, analysis, views and opinion shared by the speakers are personal and not endorsed by EC-Council or their respective employer(s)

Certificate of Attendance from EC-Council University will be awarded to all the participants on attending the entire session.
Watch The Webinar