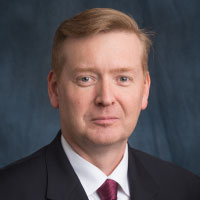 Name: Chris Williams, VP, Cyber Threat Intelligence at Worldpay
Topic: Creating a threat intelligence function that provides measurable value
Date of Webinar: 24th April, 2019
Time and Location: 7am MST/ 6:30pm IST/ 2pm GMT
Watch Now
Speaker Bio: Chris Williams is a cybersecurity professional with over 18 years at the federal and corporate level and has extensive threat intelligence, risk management, and investigative experience. Chris is currently the Senior Leader of Worldpay's Global Intelligence Fusion Center. Chris' duties include managing the day to day operations of the GIFC which combines cyber threat, cyber fraud and disruption, and cyber related geopolitical functions. Before working in the corporate sector, Chris was a Special Agent with the U.S. Secret Service specializing in cybercrime.
Chris has an MBA from Colorado State University and is a graduate of the Carnegie Mellon University-Chief Information Security Officer certification program. Chris also holds the PMP certification.
Topic Abstract: As more companies attempt to integrate threat intel and threat hunting into their security models, they are finding difficulties in leveraging their threat intelligence functions to gain the most value. Most firms are finding out that collecting the threat intelligence is the easy part, and the hurdles are shorting through a large amount of data to find what is of importance to their firm and then being able to action those pieces of threat intel in a way that show value.
*Examples, analysis, views and opinion shared by the speakers are personal and not endorsed by EC-Council or their respective employer(s)