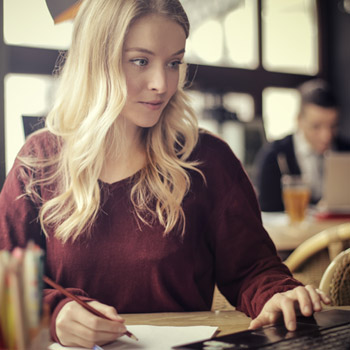 ECCU offers a Bachelor of Science In Cyber Security(BSCS), the Master of Science In Cyber Security (MSCS), and six Graduate Certificates each consisting of courses from the MSCS curriculum. Developed from a learning model based on Bloom's Taxonomy of Thinking, the program's educational objectives identify what students should learn, understand, and be able to do as a result of their studies with ECCU (Maki, 2004). The program objectives are:
Application of technical strategies, tools and techniques to secure data and information for a customer or client.
Adherence to a high standard of ethical behavior.
Use of research in both established venues and innovative applications to expand the body of knowledge in information assurance
Application of principles of critical thinking to creatively and systematically solve problems and meet challenges of the ever evolving environments of cyber security.
Mastery of the skills necessary to move into leadership roles in companies, agencies, divisions, or departments.

Building an appropriate and executable business case for a cybersecurity strategy.
Developing the ability to understand the state of cybersecurity nationally and globally.
Ensuring that a proper cybersecurity strategy is in place and executable within a complex organisation.
Ability to take informed cyber security risk decisions.
To not only be limited to comprehend the fundamental technical and non-technical aspects of cybersecurity but to also cover the legal, regulatory and compliance cybersecurity aspects.
Ability to create a crisis management plan thats executable.